Vertigo Quotes
Best Vertigo Movie Quotes
Vertigo

Directed by:Alfred Hitchcock
Written by: Alec Coppel, Samuel A. Taylor
Starring:James Stewart, Kim Novak, Barbara Bel Geddes
Released on: October 30, 2014
Taglines: A Mystery Revised... A Master Remembered!
Vertigo Quotes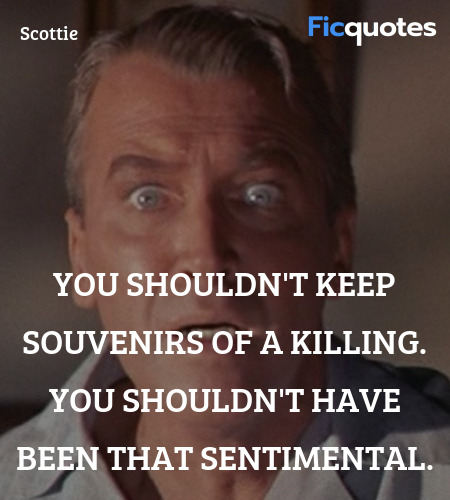 You shouldn't keep souvenirs of a killing. You shouldn't have been that sentimental.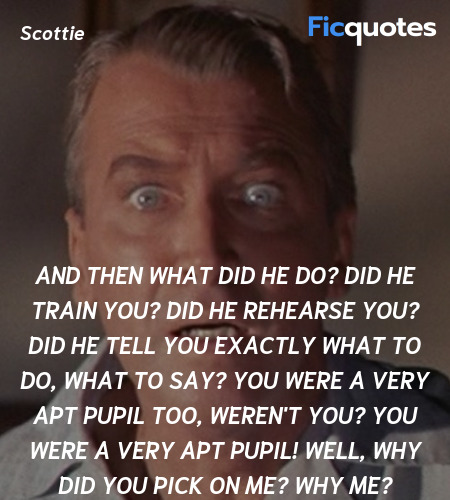 And then what did he do? Did he train you? Did he rehearse you? Did he tell you exactly what to do, what to say? You were a very apt pupil too, weren't you? You were a very apt pupil! Well, why did you pick on me? Why me?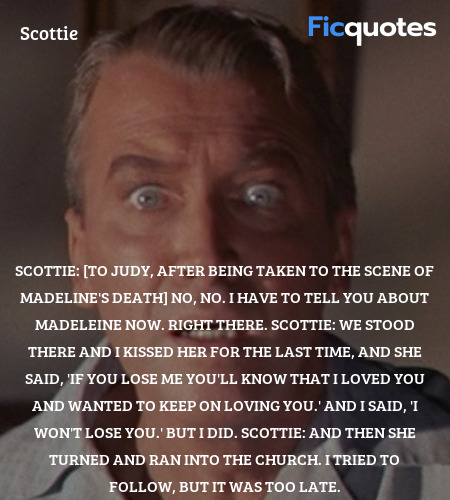 Scottie: [to Judy, after being taken to the scene of Madeline's death] No, no. I have to tell you about Madeleine now. Right there.
Scottie: We stood there and I kissed her for the last time, and she said, 'If you lose me you'll know that I loved you and wanted to keep on loving you.' And I said, 'I won't lose you.' But I did.
Scottie: And then she turned and ran into the church. I tried to follow, but it was too late.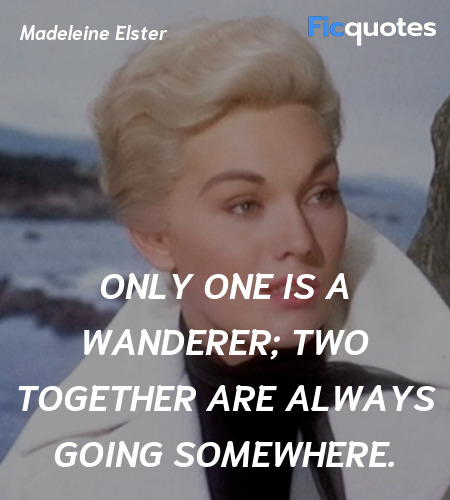 Only one is a wanderer; two together are always going somewhere.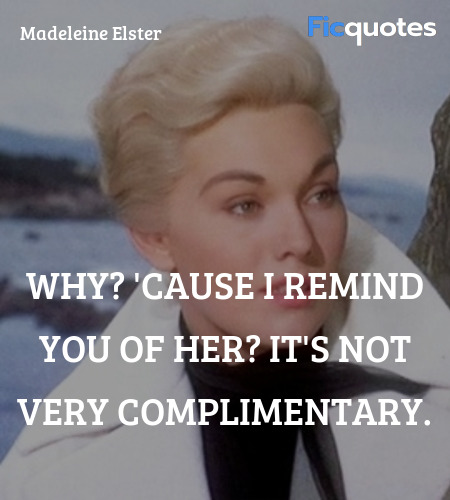 Why? 'Cause I remind you of her? It's not very complimentary. I talked to the woman in musical therapy, and she said that Mozart's the boy for you. For a man who has nothing to do, you're certainly a busy little bee.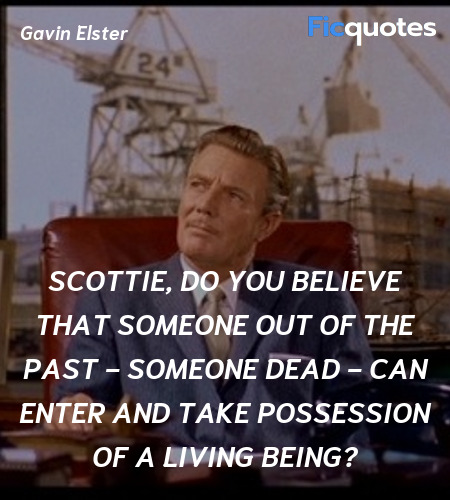 Scottie, do you believe that someone out of the past - someone dead - can enter and take possession of a living being?
One final thing I have to do... and then I'll be free of the past.
Anyone could become obsessed with the past with a background like that!
Here I was born, and there I died. It was only a moment for you; you took no notice.
You want to know something? I don't think Mozart's going to help at all. I have music for dipsomaniacs, and music for melancholiacs, and music for hypochondriacs. I wonder what would happen if somebody got their files mixed up.
There's no way for them to understand. You and I know who killed Madeleine.
Related movies quotes
We hope you enjoyed reading Vertigo quotes. Browse other movie quotes on Ficquotes also. If you think we missed any quote from Vertigo, please send it to us so we can expand our collection of the best Vertigo quotes.