Snatch Quotes
Best Snatch Movie Quotes
Snatch

Directed by: Guy Ritchie
Written by: Guy Ritchie
Starring: Jason Statham, Brad Pitt, Benicio Del Toro
Released on: January 19, 2001
Taglines: Now you see it, now you don't!
Snatch Quotes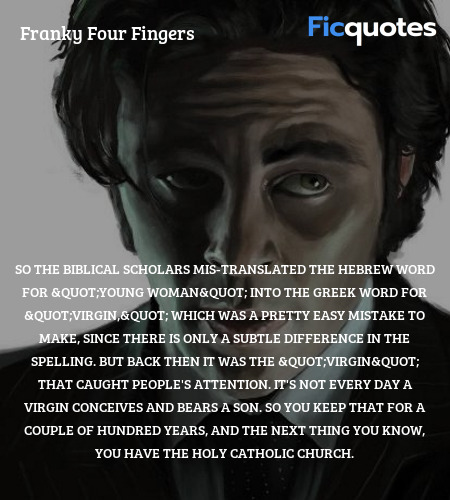 So the Biblical scholars mis-translated the Hebrew word for "young woman" into the Greek word for "virgin," which was a pretty easy mistake to make, since there is only a subtle difference in the spelling. But back then it was the "virgin" that caught people's attention. It's not every day a virgin conceives and bears a son. So you keep that for a couple of hundred years, and the next thing you know, you have the Holy Catholic church.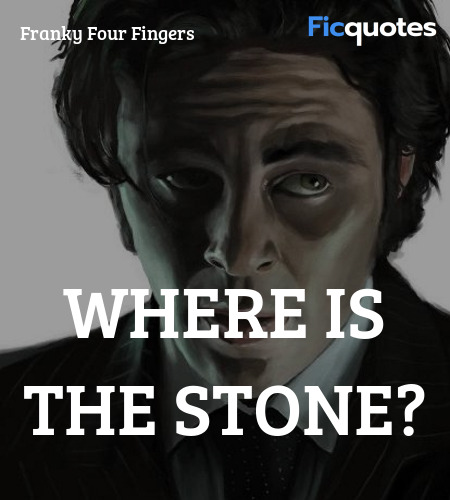 Where is the stone?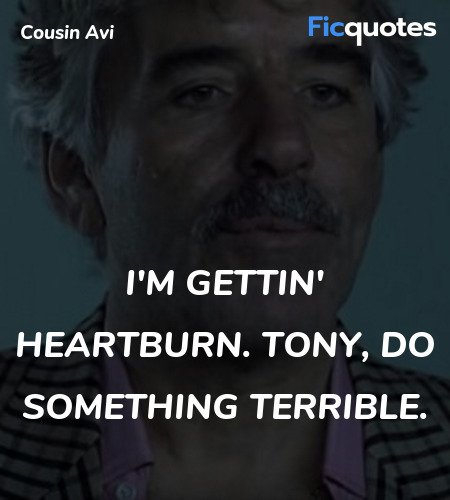 I'm gettin' heartburn. Tony, do something terrible.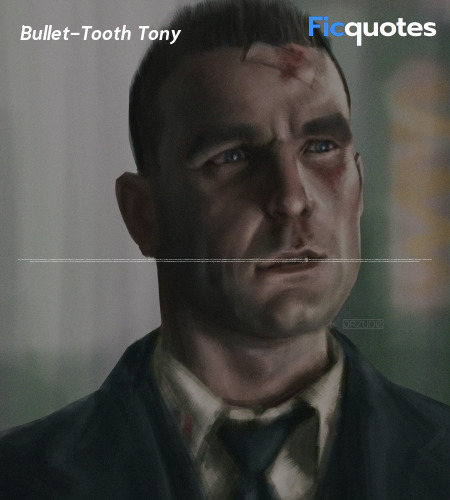 Bullet Tooth Tony: So, you are obviously the big dick. The men on the side of ya are your balls. Now there are two types of balls. There are big brave balls, and there are little mincey faggot balls.
Vinny: These are your last words, so make them a prayer.
Bullet Tooth Tony: Now, dicks have drive and clarity of vision, but they are not clever. They smell pussy and they want a piece of the action. And you thought you smelled some good old pussy, and have brought your two little mincey faggot balls along for a good old time. But you've got your parties muddled up. There's no pussy here, just a dose that'll make you wish you were born a woman. Like a prick, you are having second thoughts. You are shrinking, and your two little balls are shrinking with you. And the fact that you've got "Replica" written down the side of your guns...
Bullet Tooth Tony: And the fact that I've got "Desert Eagle point five O"...
Bullet Tooth Tony: Written on the side of mine...
Bullet Tooth Tony: Should precipitate your balls into shrinking, along with your presence. Now... Fuck off!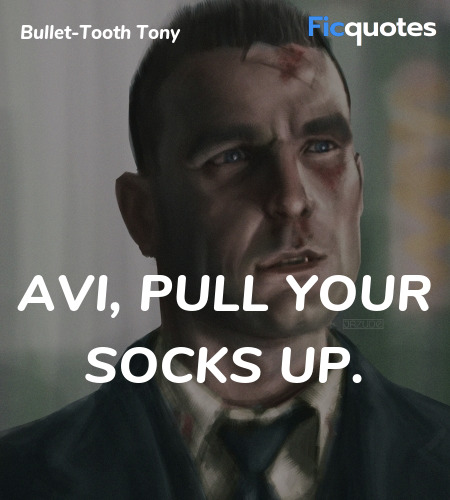 Avi, pull your socks up.
Doug the Head: Ah, from Russia with love, eh?
Franky Four Fingers: I have stones to sell, fat to chew, and many different men to see about many different dogs, so if I am not rushing you...
Doug the Head: Slow down, Franky, my son. When in Rome.
Franky Four Fingers: I am not in Rome, Doug. I am in a rush. I got to make the bookies.
Doug the Head: Bookies? What are you betting on?
Franky Four Fingers: Bomber Harris.
Doug the Head: Ah. The unlicensed boxer, eh? Do you know something that I don't?
Franky Four Fingers: Bubbe, I probably know a lot you don't.
Franky Four Fingers: So... what do you want for it?
Boris 'The Blade' Yurinov: Nothing.
Franky Four Fingers: OK... so, what do you want for it?
Avi: Eighty-six carats.
Rosebud: Where?
Avi: London.
Rosebud: London?
Avi: London.
Avi's Colleague: London?
Avi: Yes, London. You know: fish, chips, cup 'o tea, bad food, worse weather, Mary fucking Poppins... LONDON.
Avi: You got a toothbrush? We're going to London. Do you hear that, Doug? I'm coming to London.
Doug the Head: Avi!
Avi: Shut up and sit down, you big, bald fuck. I don't like leaving my own country, Doug, and I especially don't like leaving it for anything less then warm sandy beaches, and cocktails with little straw hats.
Doug the Head: We've got sandy beaches...
Avi: So? Who the fuck wants to see 'em? I hope you appreciate the concern I have for my friend Franky, Doug. I'm gonna find him, and you're gonna help me find him, and we're gonna start at that fight.
You should never underestimate the predictability of stupidity.
I'm driving down the road with your head stuck in my window. What does it look like I'm doin'?
Related movies quotes
We hope you enjoyed reading Snatch quotes. Browse other movie quotes on Ficquotes also. If you think we missed any quote from Snatch , please send it to us so we can expand our collection of the best Snatch quotes.