Dangal Quotes
Best Dangal Movie Quotes
Dangal

Directed by:Nitesh Tiwari
Written by: Piyush Gupta, Shreyas Jain
Starring: Aamir Khan, Sakshi Tanwar, Fatima Sana Shaikh
Released on: December 21, 2016
Taglines: You think our girls are any lesser than boys?
Dangal Quotes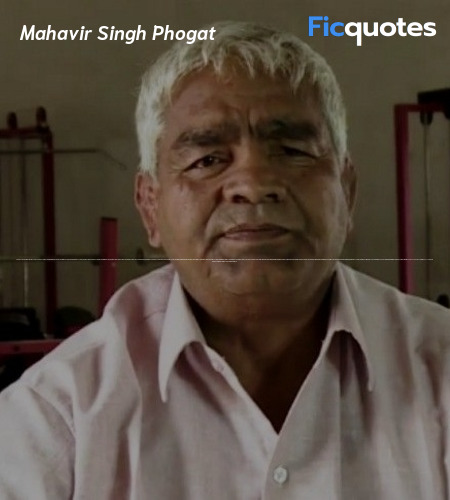 You have to fight in a way that people will remember you. If you win silver, sooner or later, you will be forgotten. If you win gold, you will be an example, And examples are given, child... not forgotten. See those girls? If you win tomorrow, you will not win alone. Millions of girls like them will win along with you. It will be a victory for every girl who is considered inferior to boys; who is forced into household chores, who is married off to just raise children. Tomorrow's match is the most important one. Because tomorrow, we are not fighting just that Australian, but all those people who think lesser of girls.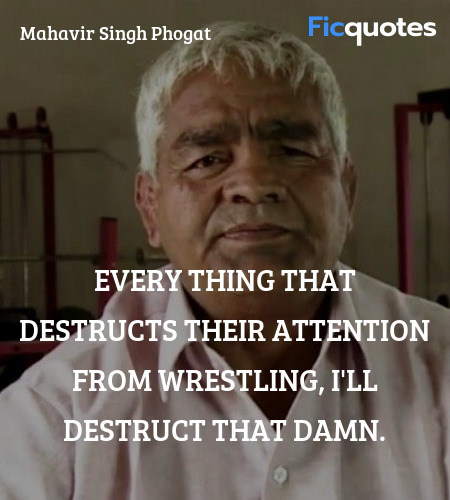 Every thing that destructs their attention from wrestling, I'll destruct that damn.
All along, I was desperate for a son so he could win a gold in wrestling for India. But what didn't occur to me was that gold is gold. Whether won by a boy or a girl.
Related movies quotes
We hope you enjoyed reading Dangal quotes. Browse other movie quotes on Ficquotes also. If you think we missed any quote from Dangal, please send it to us so we can expand our collection of the best Dangal quotes.