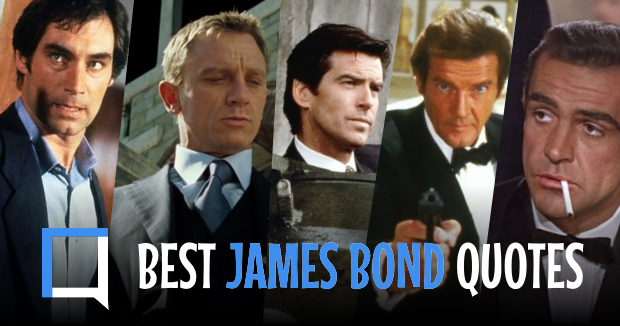 "Bond, James Bond." Yes, you read that right. It's one of the most famous quotes in the entire film history. The charming MI6 agent James Bond written by Ian Fleming has given us Many Memorable lines over the course of 24 bond movies. Let's review the best James Bond quotes from 24 James Bond movies as No Time To Die hits theatres.
"You ever get the feeling that somebody doesn't like you?"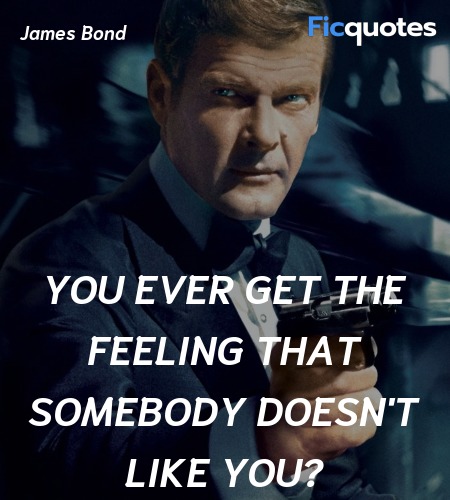 From: The Spy Who Loved Me (1977) quotes
You can tell bond is really irritated by Jaws when he speaks this line. Roger Moore delivered this memorable line so brilliantly.
"I've got a little itch, down there. Would you mind?"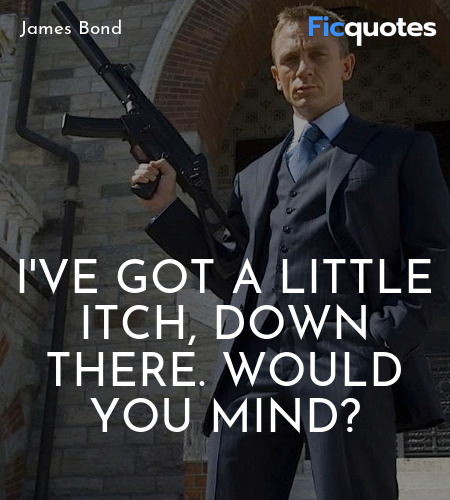 From: Casino Royale (2006) quotes
Daniel Craig's first outing as Bond. His character is being tortured by his nemesis Le Chiffre. In the most painful situation bond utters this line with a smile on his face and the audience knows that Craig won't disappoint them as their new Bond.
" That's a Smith & Wesson and you've had your six."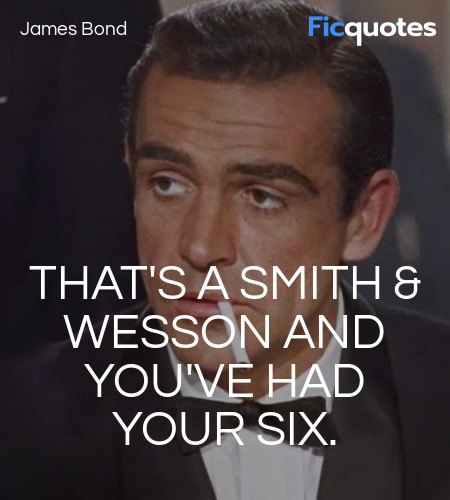 From: Dr. No (1962) quotes
After "Bond, James Bond" this is probably the most memorable bond quote out there. Sean Connery speaks this in the first-ever movie made on the books written by Ian Fleming.
"Beg your pardon, forgot to knock."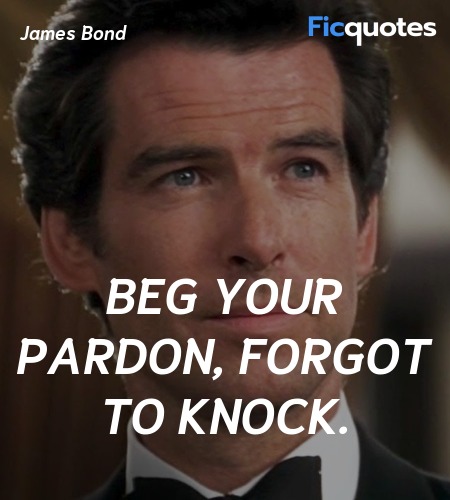 From: GoldenEye 1995 quotes
First lines of Pierce Brosnan playing the iconic spy 007 James Bond. It took him around 10 years to finally get the license to kill but when he did, he did it in style.
"Some men are coming to kill us. We're going to kill them first."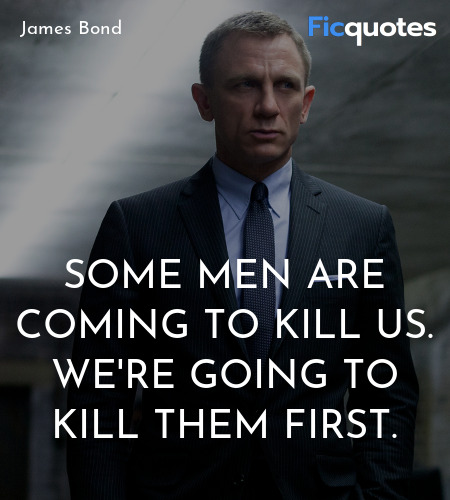 From: Skyfall 2012 quotes
Skyfall is among the most celebrated and highest-earning Bond flicks of all time. Daniel Craig and Javier Bardem had some memorable exchanges throughout the film. Out of the very few cheesy lines in Skyfall, this one is the best.
"Hostile take-overs."
Wai Lin : Exactly what kind of banking do you specialize in, Mr. Bond?
James Bond : Hostile take-overs.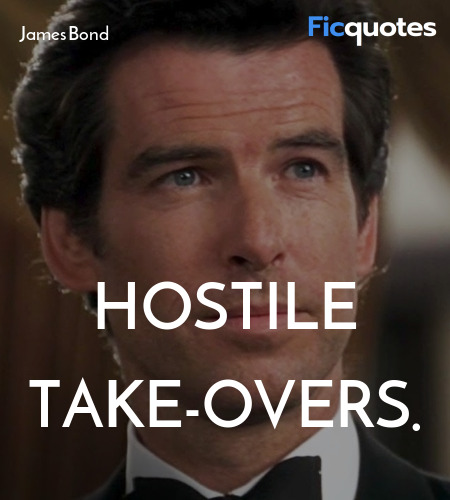 From: Tomorrow Never Dies 1997 quotes
The Bond films are filled with witty one-liners. This one is spoken by 007 when a woman asks him about his profession.
"Watch the birdy, you bastard."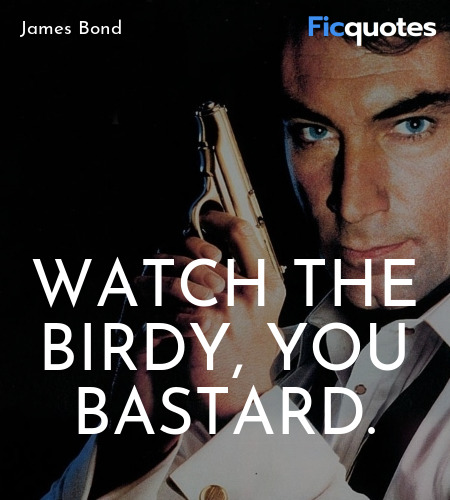 From: Licence to Kill 1989 quotes
Before Daniel Craig there was Timothy Dalton the ruthless assassin. With his prickly demeanor Dalton portraying James Bond gave us some Iconic Bond Dialogues.
"Well, enjoy yourself."
Helga Brandt : I've got you now.
James Bond : Well, enjoy yourself.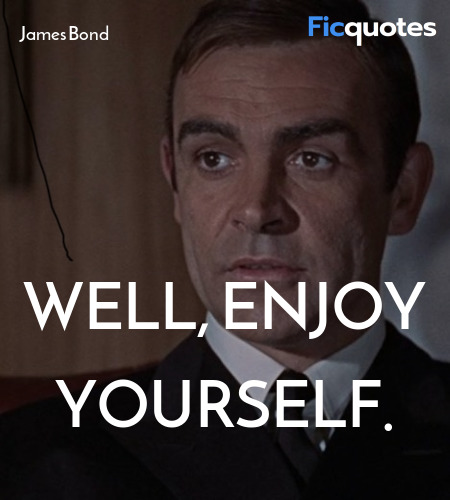 From: You Only Live Twice (1967) quotes
Even when caught Bond's wit doesn't leave him. This tongue-in-cheek humor is what makes him our favorite spy
"Well, let's get on with - making a few."
Magda : It's for my scrapbook. I collect - memories.
James Bond : Well, let's get on with - making a few.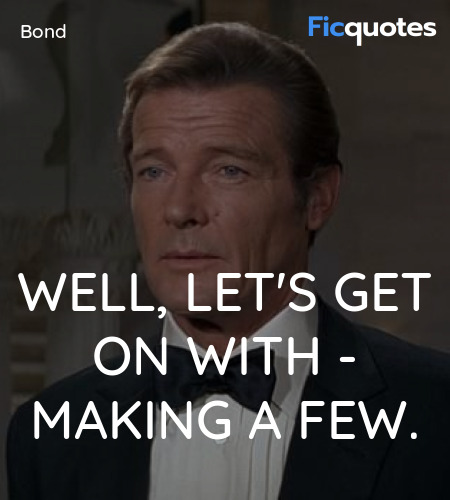 From: Octopussy (1983) quotes
Bond sure knows how to flirt with a girl, without flirting with her.
"I'm already starting to love this place..."
Clinic Barman : Can I get you something, sir?
James Bond : Vodka martini. Shaken, not stirred.
Clinic Barman : I'm sorry, we don't serve alcohol.
James Bond : I'm already starting to love this place...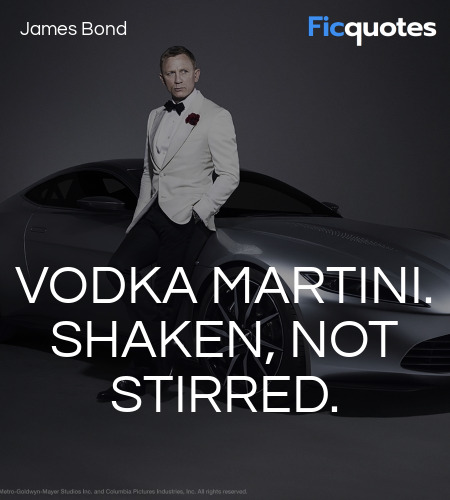 From: Spectre 2015 quotes
We all know how much Bond loves his trademark drink Vodka Martini. But in Spectre arrives an occasion where the super-sleuth can't exactly get what he wants. He cheekily handles the situation though.
" They say you're judged by the strength of your enemies."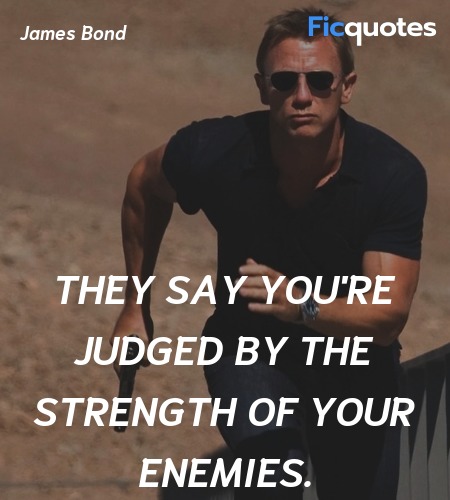 From: Quantum of Solace (2008) quotes
True words spoken by James Bond in QOS.
"If we don't do this, there will be nothing left to save"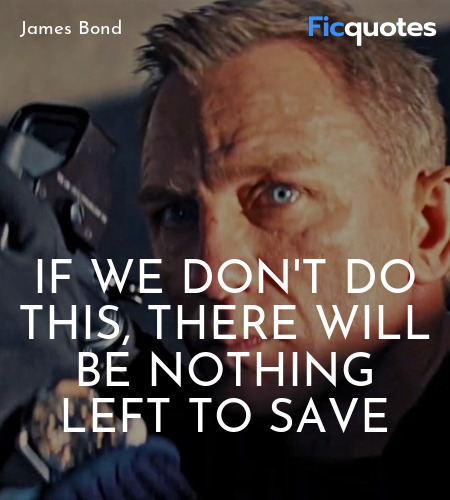 From: No Time to Die quotes
Bond is known for his calm and cool behavior in the toughest of situations. But in the 25th Bond film stakes are so high that Bond knows if his mission is failed nothing will be left to save.
" The job's done and the bitch is dead."

From: Casino Royale (2006) quotes
Of all the things in the world, Bond is not known for emotions. However, in Casino Royale Bond starts loving a woman who on their first meeting herself told Bond that he thinks of women as "Disposable Pleasures". However, she cheats on him and he utters these words vowing to not trust anyone ever after.
"The name's Bond... James Bond."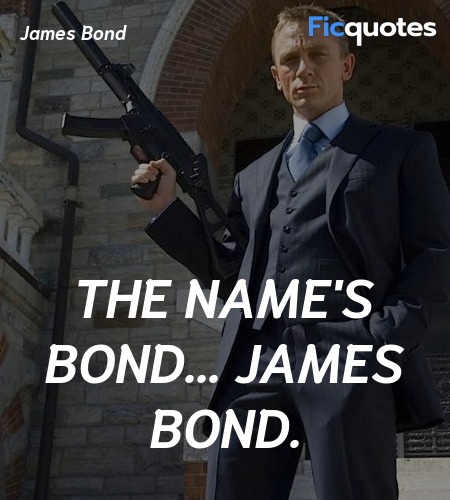 From: Casino Royale (2006) quotes
No James Bond quotes list will ever be complete without this. None has ever been. This is the line that is second to none in the most memorable Bond quotes. From Dr. No to No time to die this line has been consistent, as it should.
That's all folks. Now some of you must be thinking "Hey how can you miss that one bond quote?". Well trying to pick the best Bond quotes is not an easy job so please send your suggestions and we will take them into consideration.