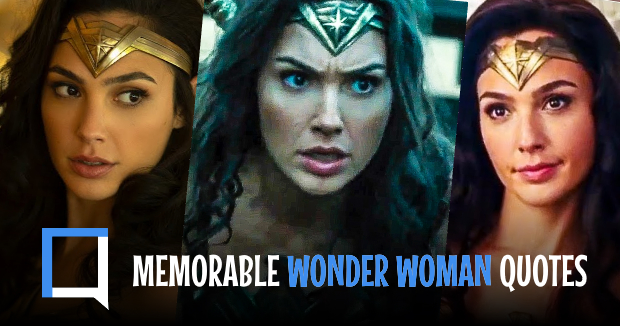 Wonder woman, played beautifully by Gal Gadot, has been in 4 Major DC comics films. Wonder Woman's character is multi-dimensional, so is the dialogue spoken by her in the movies. Emotional one-liners, funny yet heartfelt monologues, and unforgettable fight banter, her character has it all.
There are hundreds of pages of dialogue that contain memorable Wonder Woman quotes in these films, and it's a weary task to pick some of the best Wonder Woman quotes from that. Here is a list of the most memorable Wonder Woman quotes anyway.
"Oh, I don't think you've ever known a woman like me."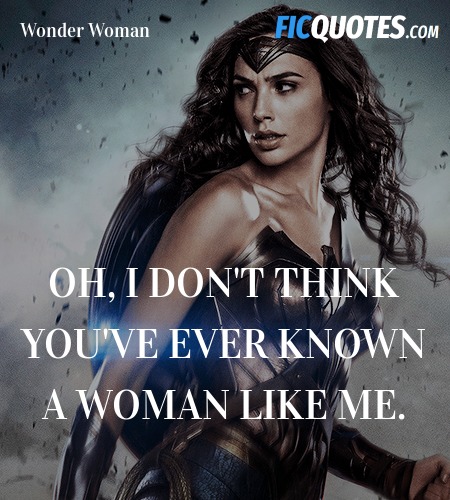 From: Batman v Superman: Dawn of Justice quotes
While introducing herself to Bruce Wayne, Wonder Woman tells him that he has known no women like him. Well, no one has. From the child-like innocence to the fierce warrior, she enrobes it all in herself.
"I will fight for those who cannot fight for themselves."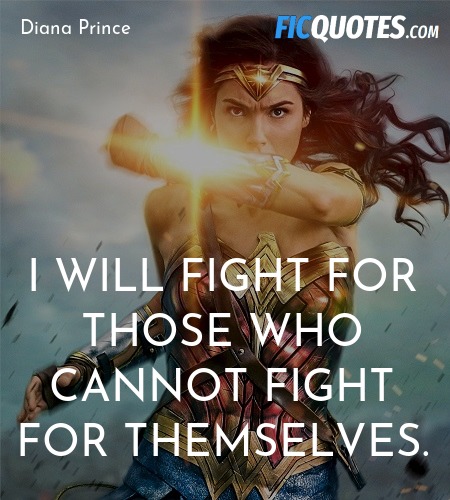 From: Wonder Woman quotes
Wonder Woman is the savior of weak and innocent. This line from her first solo outing speaks this very clearly.
"I've killed things from other worlds before."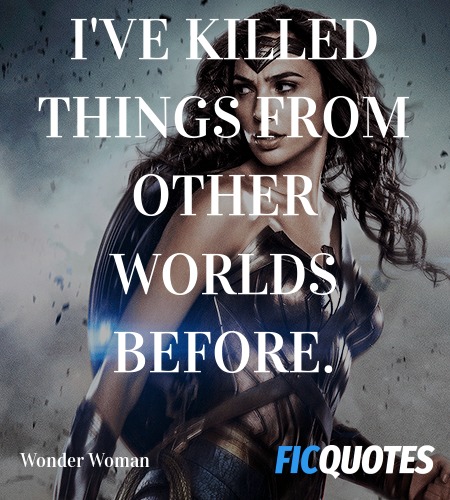 From: Batman v Superman: Dawn of Justice quotes
While she is emotional and innocent at heart for the people she loves, her anger knows no bounds for those who pose a threat to humanity. She makes it very clear in this quote.
" I can not stand by while innocent lives are lost!"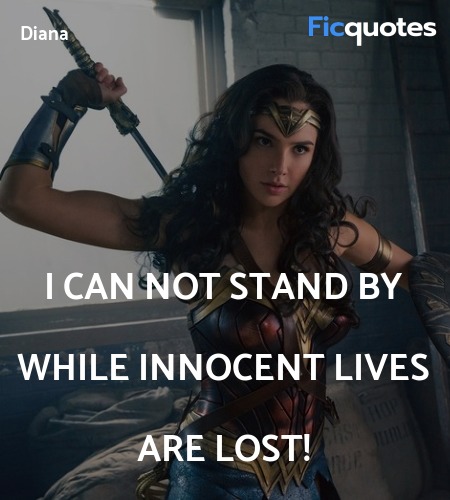 From: Wonder Woman quotes
Once again, in this particular quote, we see Wonder Woman willing to sacrifice herself for the life of innocent people.
"Don't engage alone, we do this together."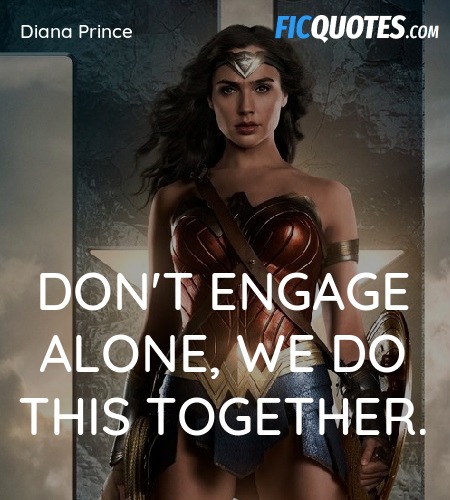 From: Justice League quotes
Our lady superhero Diana Prince AKA Wonder Woman knows that fighting Steppenwolf alone is dangerous and naive, so she assembles all of the Justice League to fight the villain in this Zack Snyder flick.
"Nothing good is born from lies. And greatness is not what you think."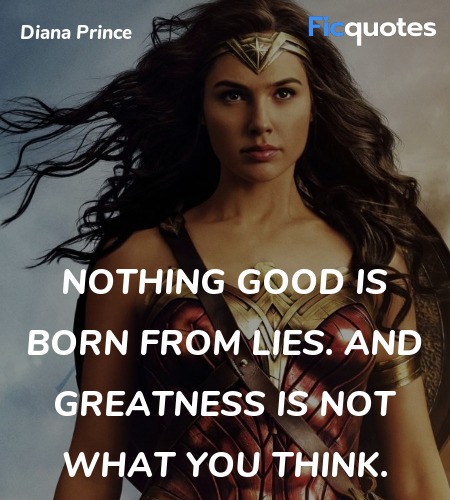 From: Wonder Woman 1984 (2020) quotes
In her latest solo entry, Wonder Woman finds herself in a fast-moving world. But she knows the truth is a constant principle of a good world no matter how much it changes.
"Is it stealing if you steal from another thief?"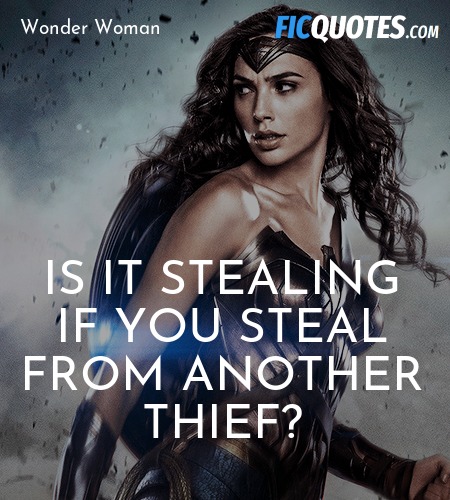 From: Batman v Superman: Dawn of Justice quotes
It's a witty remark delivered by her when she is caught stealing a drive that belongs to the wealthy detective Bruce Wayne who himself stole it from Lex Luthor.
"It's not about deserve, it's about what you believe. And I believe in love."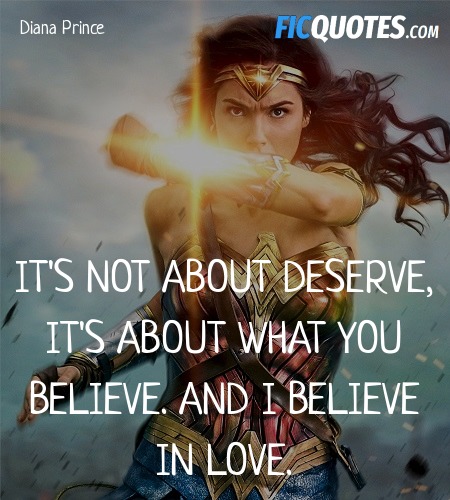 From: Wonder Woman quotes
There are some principles planted into Diana's heart by her mother and Amazonian Queen Hippolyta. Love is one of them. No matter how bad the world around her goes, she will never stop believing in it.
"Everything has a price. One I'm not willing to pay. Not any more. This world was a beautiful place just as it was, and you cannot have it all. You can only have the truth. And the truth is enough. The truth is beautiful."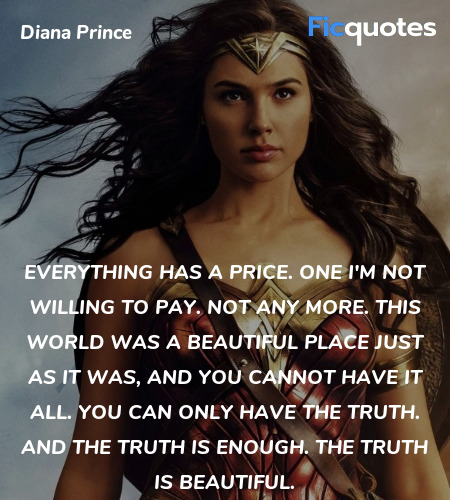 From: Wonder Woman 1984 (2020) quotes
When Wonder Woman gets to speak to the whole world through satellite TV in WW 1984 she chooses to remind them about how only the truth can save everyone's soul in this beautiful monologue.
"They came to the conclusion that men are essential for procreation, but when it comes to pleasure... unnecessary. [about men]"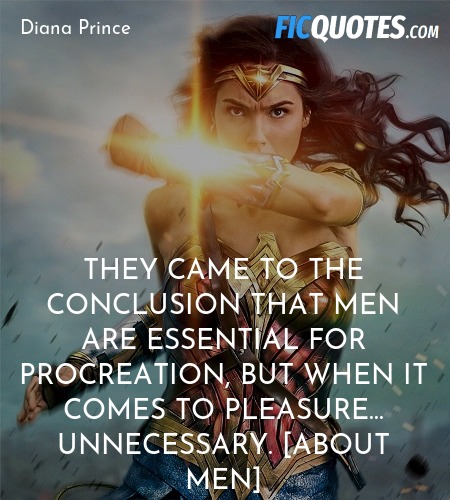 From: Wonder Woman quotes
To end the list here is a funny Wonder Woman quote to put a smile on your face. Well, this is not just a joke this particular line went on to become the most quotable Wonder Woman line in DC cinematic movies.
There are so many wonderful Wonder Woman quotes. and for sure this list sure missed some of them. You can send your favorite Wonder Woman quotes to have them included in the list. Also, don't forget to share this article with your friends.