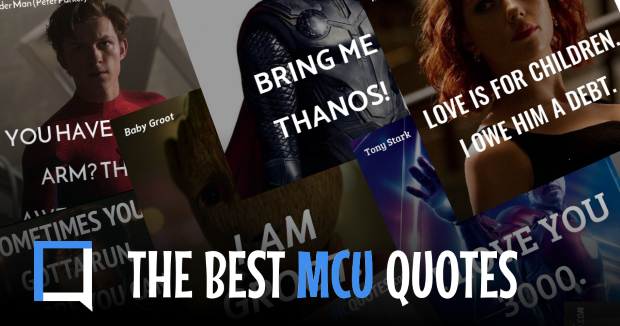 Spanning over 20 Movies Marvel Cinematic Universe abbreviated MCU has given us many inspirational, motivational, and funny quotes. Here is a list of the 15 best MCU quotes. It was hard to pick up the best lines from MCU's thousands of pages of dialogue. But we have tried to present a uniform collection of the top MCU quotes.
"Sometimes you gotta run before you can walk."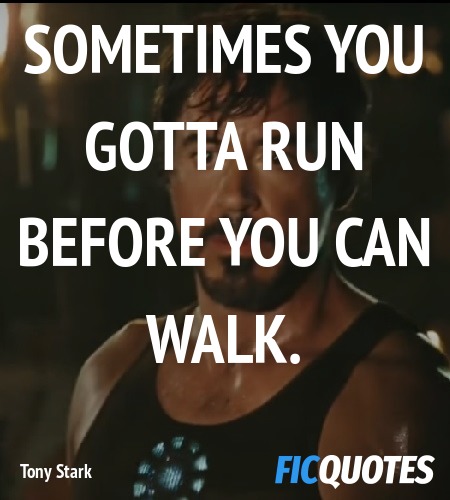 From: Iron Man (2008) quotes
This quote from MCU and Iron Man's first outing fits perfectly both for the character and the film series.
"You're big. I've fought bigger."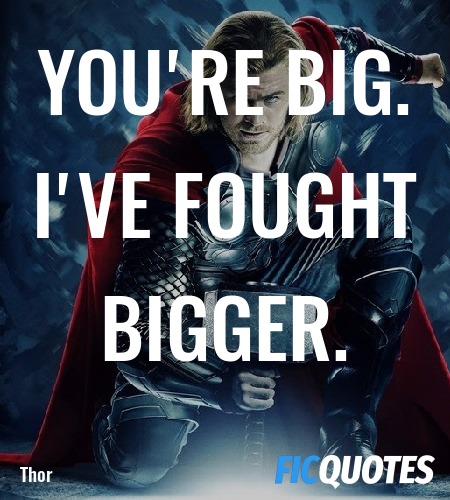 From: Thor quotes
This quote from Thor's maiden movie showcases his strength perfectly.
"I could do this all day."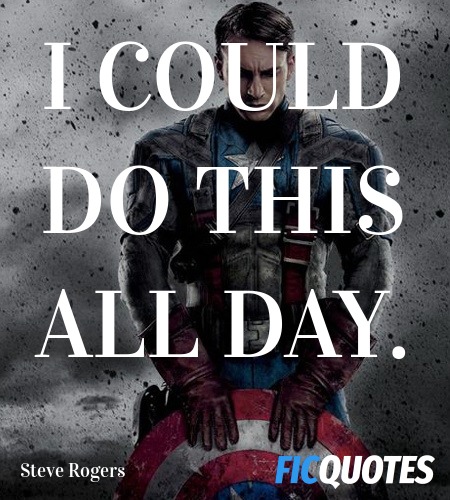 From: Captain America: The First Avenger quotes
This line from Steve Rogers AKA Captain America gets used many more times in the Marvel Cinematic Universe.
"I don't like people handing me things just put it down there."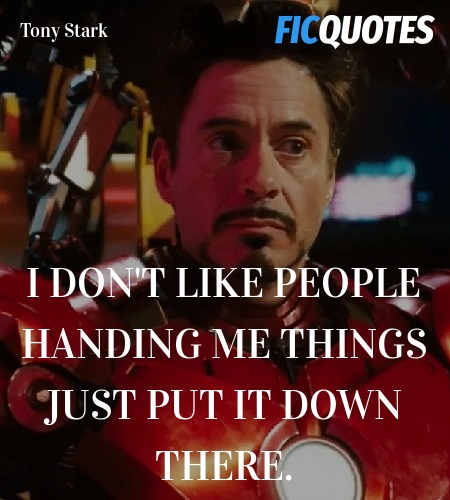 From: Iron Man 2 quotes
Tony Stark is a textbook narcissist, as he claims himself and this Iron Man 2 dialogue shows this very well.
"Love is for children. I owe him a debt."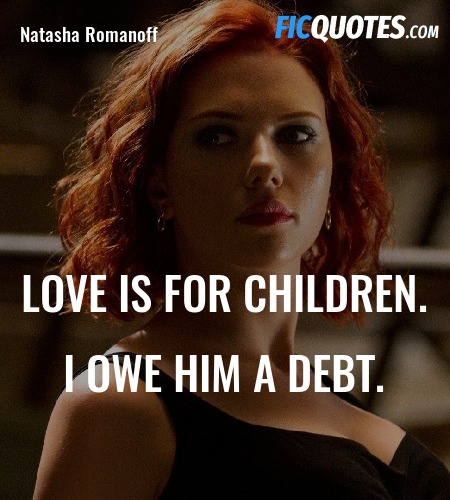 From: The Avengers quotes
This quote summarizes the Black Widow played by Scarlett Johansson perfectly.
"He's a spy. Captain. He's THE spy. His secrets have secrets."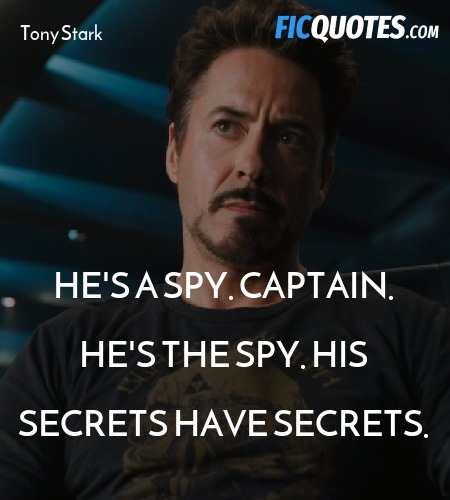 From: The Avengers quotes
There are so many great one-liners in The Avengers, but I had to pick this one quote where Tony talks about Nick Fury.
"That's my secret, Captain: I'm always angry."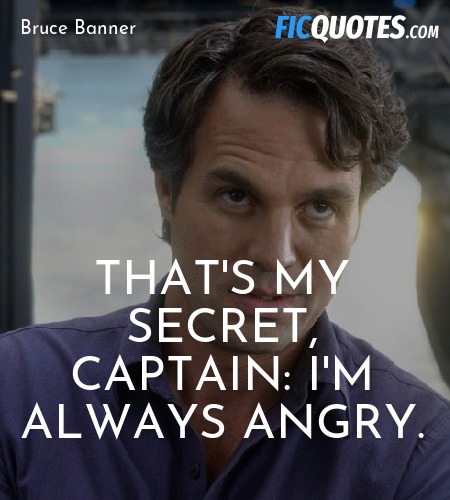 From: The Avengers quotes
I think not including this Hulk line in any "Memorable MCU quotes" list will be a crime.
"Today is the first day of what's left of your life."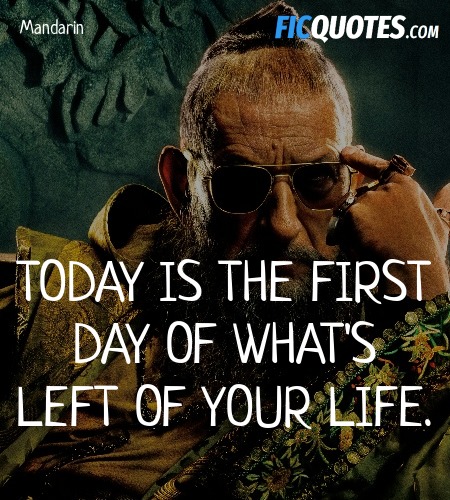 From: Iron Man 3 quotes
Unfortunately this line didn't make it to the final cut of the movie, but this is a very powerful line from one of the greatest villains of Iron Man comic books.
"Spare me your foul gaze woman!"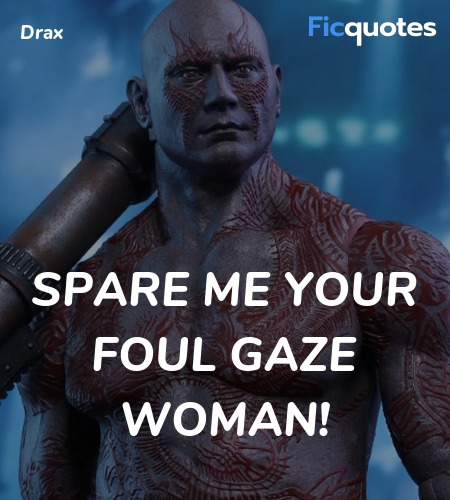 From: Guardians of the Galaxy (2014) quotes
Guardians are an important part of the MCU. Above is an example of Drax the destroyer just being himself in the first volume of GOTG.
"You have a metal arm? That is Awesome, dude!"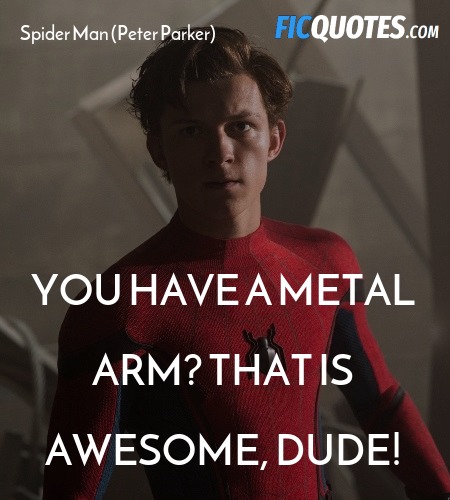 From: Captain America: Civil War quotes
The naïve and over-excited Peter Parker AKA Spiderman shouts this when he sees Bucky's metal arm for the first time in Civil war.
"Dormammu, I've come to bargain!"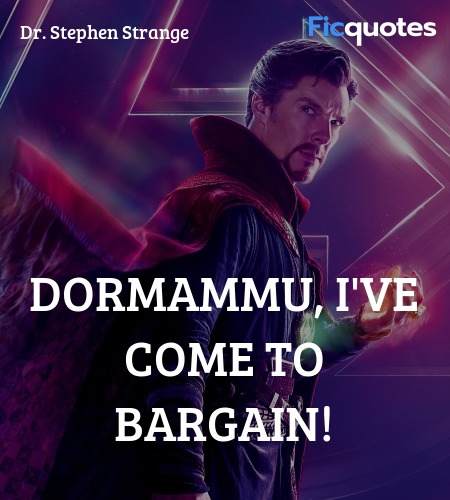 From: Doctor Strange (2016) quotes
Whenever people will talk about MCU or Marvel. One scene that will always stand out from the Marvel movies is this one. A repetitive but funny line nonetheless.
"I have dire plans for destiny."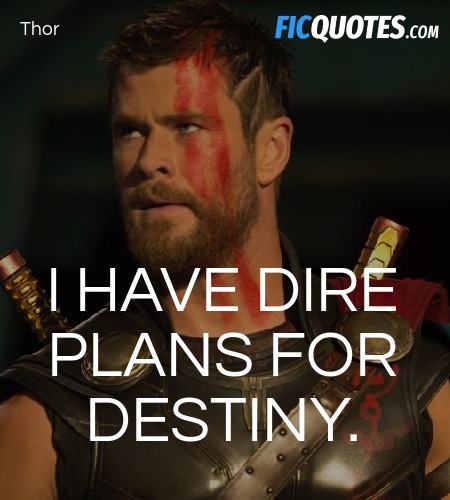 From: Thor: Ragnarok quotes
There is no lack of motivational and inspiring lines in the whole array of MCU films. When Thor is warned about destiny having dire plans for him he replies with this gem.
"Higher, further, faster, baby."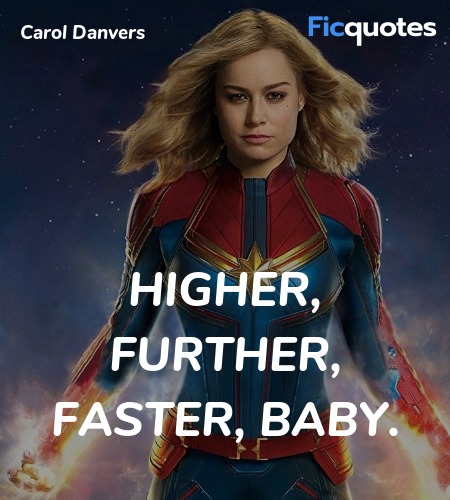 From: Captain Marvel quotes
Shattering all the doubts about Brie Larson's casting. Captain Marvel was loved by critics as well as the audience. The movie climbed the box office Higher, further, and faster.
"BRING ME THANOS!"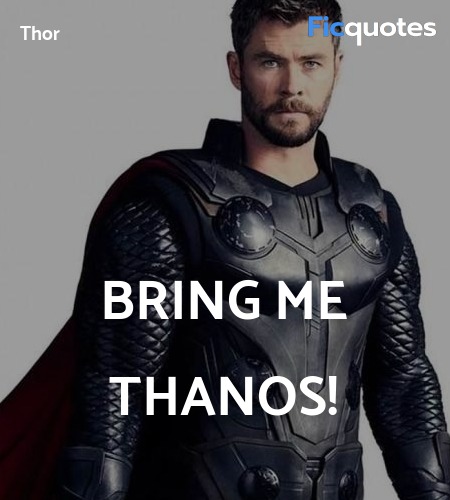 From: Avengers: Infinity War (2018) quotes
In Wakanda, when the whole avengers team is failing to stop Thanos and his army, Thor arrives with his new hammer The Stormbreaker, and charges on Thanos.
"And I am iron man."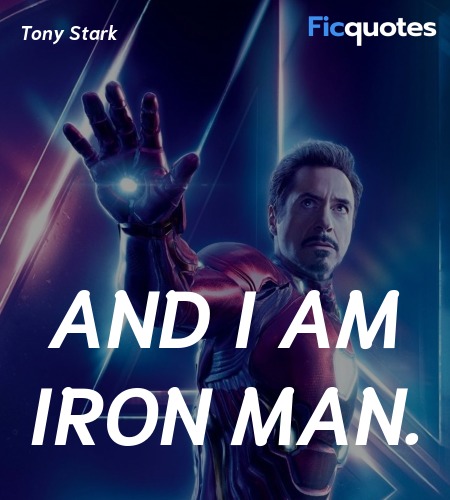 From: Avengers: Endgame quotes
It all started with Tony Stark outing himself as Iron Man in 2008. 11 years later this phase of MCU and the story arc of Tony ended with his death in the Avengers Endgame. But not before killing Thanos using Infinity stones and the audience with his one last witty remark.
Yes we know we missed that one mind-blowing MCU quotes that you keep repeating to your friends. But isn't it a hard job to pick the best MCU quotes from the plethora of amazing dialogues that the cinematic universe has? We tried our best and you can send us suggestions on what you think is the best MCU quote and we will add that to the list.
Enjoyed this list? Keep browsing Ficquotes.com for more Marvel movies quotes and do share these with your friends.