Weathering with You Quotes
Best Weathering with You Movie Quotes
Weathering with You

After the success of Your name Makoto Shinkai is back again with a beautiful romantic Japanese anime movie. The movie is a wonderful story about a girl who can change the weather as her wish. This is also a romantic love story between two teenagers.
Enjoy Weathering With You Quotes only on Ficquotes.
Directed by: Makoto Shinkai
Written by: Makoto Shinkai
Starring: Kotaro Daigo, Nana Mori, Shun Oguri
Released on: January 17, 2020
Taglines: Meet the little voices inside your head.
Weathering with You Quotes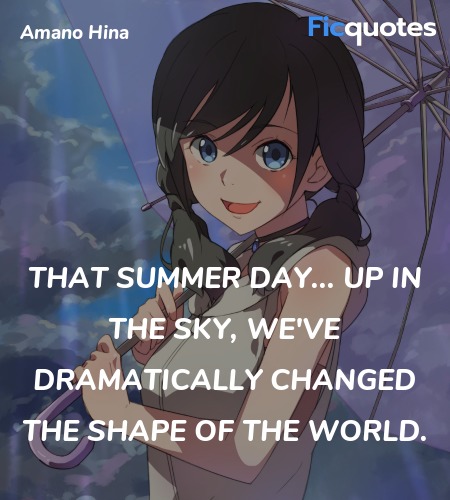 That summer day... up in the sky, we've dramatically changed the shape of the world.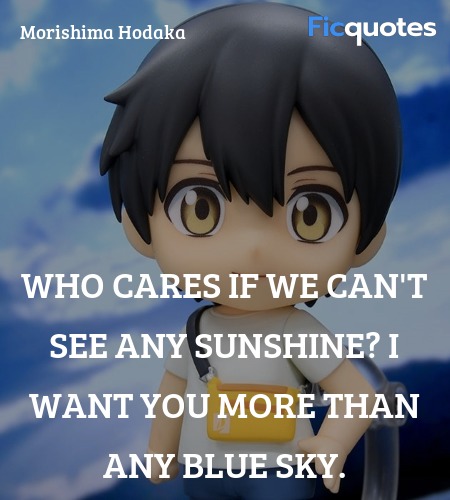 Who cares if we can't see any sunshine? I want you more than any blue sky.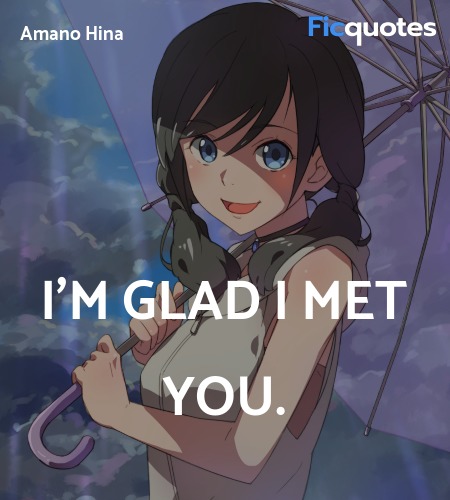 I'm glad I met you.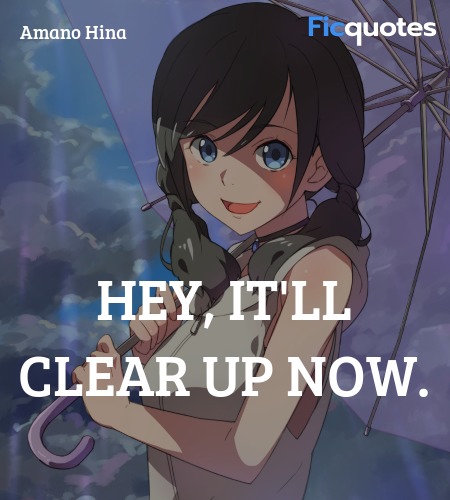 Hey, It'll clear up now.
Dr. Gregory House: Everybody does it. We are who people think we are. People think he's a great doctor so they give him stuff.
Dr. Cameron: He is a great doctor.
Dr. Gregory House: The reality is irrelevant.
Related movies quotes
We hope you enjoyed reading Weathering with You quotes. Browse other movie quotes on Ficquotes also. If you think we missed any quote from Weathering with You, please send it to us so we can expand our collection of the best Weathering with You quotes.