Amano Hina Quotes
Latest Amano Hina quotes from Weathering with You 2019
Amano Hina

Quotes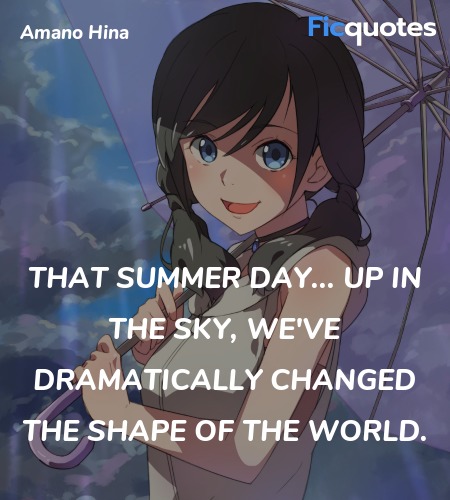 That summer day... up in the sky, we've dramatically changed the shape of the world.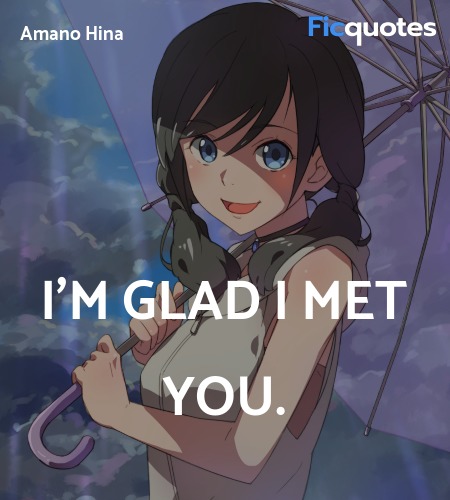 I'm glad I met you.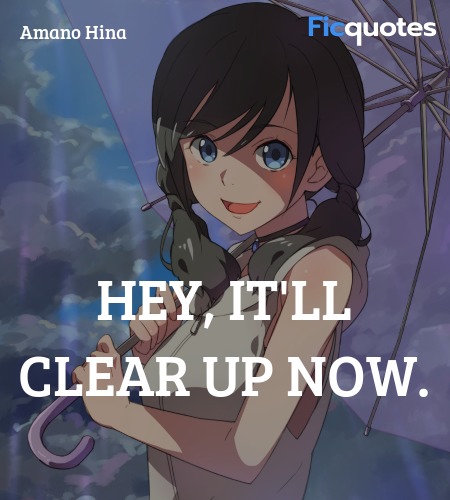 Hey, It'll clear up now.
We hope you enjoyed reading our collection of Amano Hina quotes. You can also browse other Weathering with You 2019 quotes . If you think we missed any quote from Amano Hina or Weathering with You 2019, please send it to us.