Natasha Romanoff / Black Widow Quotes
Latest Natasha Romanoff / Black Widow quotes from Captain America: Civil War
Natasha Romanoff / Black Widow

Natasha agrees that she and other Avengers should be under control and so is with Iron Man's side. Although her head is with Tony her heart is with Captain. She fight against Steve and his team as Black Widow.
Natasha Romanoff / Black Widow is played by Scarlett Johansson in Captain America: Civil War.
Quotes
T'Challa: In my culture, death is not the end. It's more of a stepping off point. You reach out with both hands and Bast and Sekhmet, they lead you into the green veld where... you can run forever.
Natasha Romanoff: That sounds very peaceful.
T'Challa: My father thought so. I am not my father.
Natasha Romanoff: Task Force will decide who brings in Barnes.
T'Challa: Don't bother, Miss Romanoff. I will kill him myself.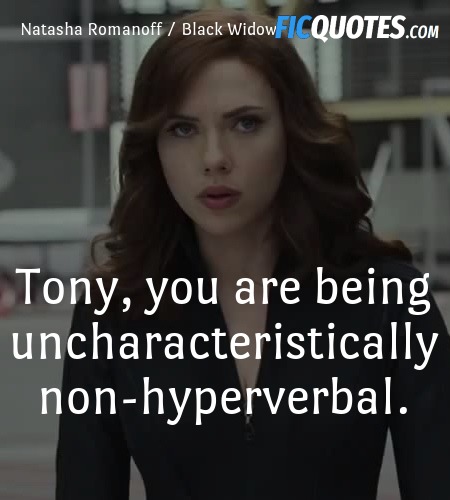 Tony, you are being uncharacteristically non-hyperverbal.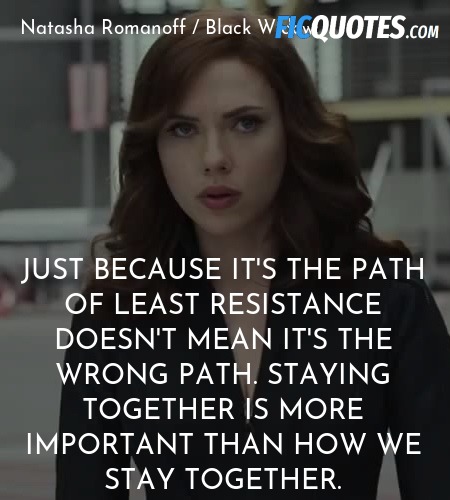 Just because it's the path of least resistance doesn't mean it's the wrong path. Staying together is more important than how we stay together.
Steve Rogers: I am sorry, Nat. I can't sign it.
Natasha Romanoff: I know.
Steve Rogers: Then why did you come here?
Natasha Romanoff: Because I didn't want you to be alone.
Natasha Romanoff: Looking over your shoulder should be second nature.
Sam Wilson: Anyone ever tell you you're a little paranoid?
Natasha Romanoff: Not to my face. Why, did you hear something?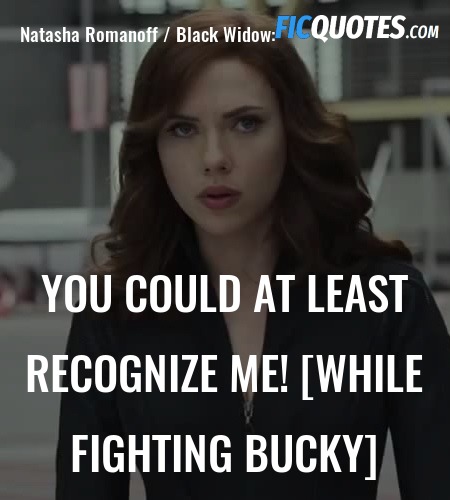 You could at least recognize me! [while fighting Bucky]
Tony Stark: They're comin' for you.
Natasha Romanoff: I'm not the one that needs to watch their back.
I know how much Barnes means to you... Stay at home. You'll only make this worse.
Maybe Tony's right. If we have one hand on the wheel, we can still steer. If we take it off...
You know what's about to happen. Do you really wanna punch your way out of this?
Black Widow: Are we still friends?
Hawkeye: That depends on how hard you hit me.
Ant-Man: Look, I really don't want to hurt you.
Black Widow: I wouldn't stress about it.
We hope you enjoyed reading our collection of Natasha Romanoff / Black Widow quotes. You can also browse other Captain America: Civil War quotes . If you think we missed any quote from Natasha Romanoff / Black Widow or Captain America: Civil War, please send it to us.