21 Quotes
Best 21 Movie Quotes
21

Directed by: Robert Luketic
Written by: Peter Steinfeld, Allan Loeb
Starring: Jim Sturgess, Kate Bosworth, Kevin Spacey
Released on: March 28, 2008
Taglines: Inspired by the true story of five students who changed the game forever.
21 Quotes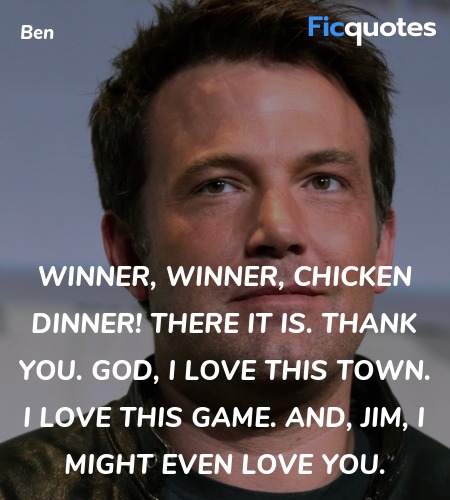 Winner, winner, chicken dinner! There it is. Thank you. God, I love this town. I love this game. And, Jim, I might even love you.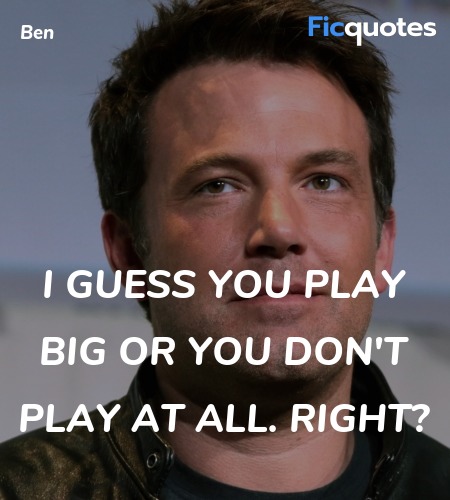 I guess you play big or you don't play at all. Right?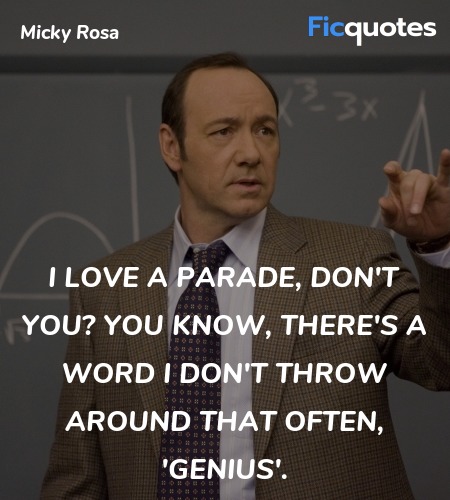 I love a parade, don't you? You know, there's a word I don't throw around that often, 'genius'.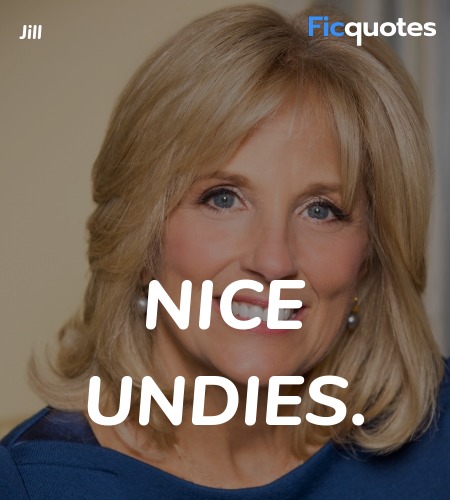 Nice undies.
Ben Campbell : I let down my good friends. But as it turns out, they weren't too bad at simple math either.
Ben Campbell : I scored the prettiest girl in school.
Ben Campbell :I got beaten down by an old-school Vegas thug who was having trouble accepting his retirement. But I worked out a deal with him that got him a nice pension.
Ben Campbell : And I lied to my mother. But I confessed the lie. And, well, she still loved me.
Ben Campbell : So my senior year of college, I joined this team. And I learned this new skill. I went to Vegas 17 times to use it. I made hundreds of thousands of dollars counting cards.
Ben Campbell : And then I had it all stolen from me. Twice. How's that for a life experience, professor? Did I dazzle you? Did I jump off the page?
Ben Campbell : How's she doing?
Philosophical Gambler : Oh, that doesn't matter, man. The way I see it, yesterday's history, tomorrow's a mystery. It's all what you do in the moment, baby.
In Boston, we had a secret. In Vegas, we had a life. Micky said I was gonna have more fun than I could possibly imagine. And he was right. It was too good to be true. And it felt like it was never going to end. I think the worst part of it was not being able to tell anyone. But for the first time in my life, the world made itself easy for me. And I liked it.
Nothing cost too much. Nothing was out of reach. I guess you could say the casino host of fate gave Ben Campbell a major upgrade. Dorm rooms turned into high-roller suites. Bicycles became stretch limos. And college bars that were always filled with frat dudes were upgraded to, well, something more interesting.
Micky Rosa : Is this your first time, darlin'?
Kianna : I've been winning and losing for hours.
Micky Rosa : Well, that's all right. I've been winning and losing for years.
Micky Rosa : You're off the team.
Fisher : No. I was drunk, I was...
Micky Rosa : I don't care what you were.
Fisher : I'm not leaving.
Micky Rosa : Yes, you are.
Fisher : What are you gonna do about it, huh?
Micky Rosa : You've been a big man for a long time, but you just acted like a child. So I want you to pick up the ticket and go home, because if you don't, you know exactly what I'm capable of doing, don't you?
Ben, let the car drive by itself. Listen, you not only have a gifted mind, but you're also composed. You don't give in to your emotion. You think logically. Ben, you were born for this. You'll have more fun than you've ever had your entire life. It's perfect.
Related movies quotes
We hope you enjoyed reading 21 quotes. Browse other movie quotes on Ficquotes also. If you think we missed any quote from 21 , please send it to us so we can expand our collection of the best 21 quotes.