Young Sheldon Quotes
Best Young Sheldon Tv Show Quotes
Young Sheldon

Directed by: Chuck Lorre
Creator: Chuck Lorre, Steven Molaro
Starring: Iain Armitage, Zoe Perry, Lance Barber
Released on: September 25, 2017

Young Sheldon Quotes
Tam: You know, sometimes you sound like a super villain.
Sheldon: Silence!
Tam: That'll be more effective after your voice changes.
Sheldon: Silence!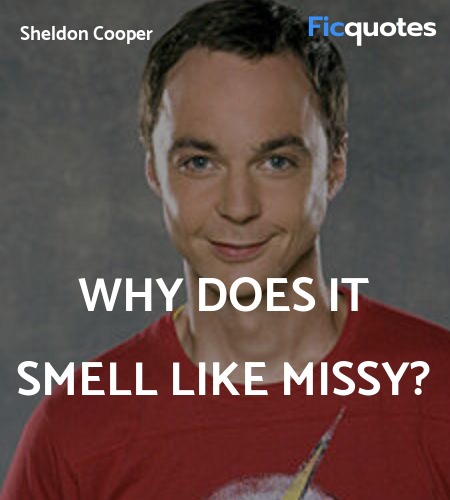 Why does it smell like Missy?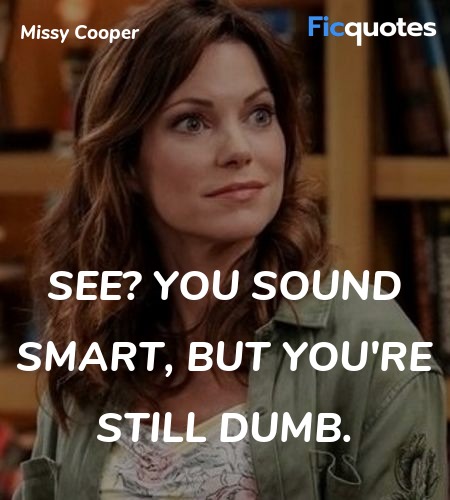 See? You sound smart, but you're still dumb.
Brenda Sparks: I'm gonna have a little chat with your mother.
Sheldon Cooper: Seems unlikely. My mother's on Vulcan.
Billy Sparks: My mother's on Valium.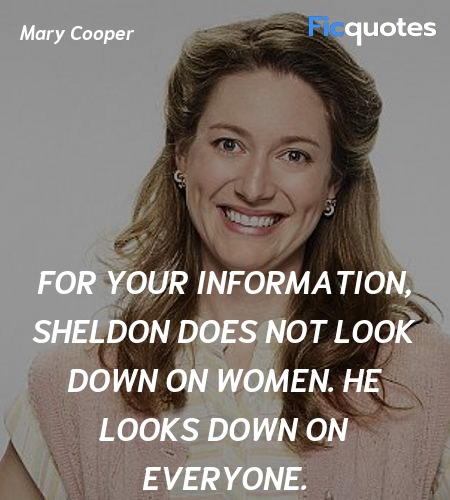 For your information, Sheldon does not look down on women. He looks down on everyone.
George Sr.: You saw it. My own son can't even imagine me being a role model. How am I supposed to be okay with that?
Mary Cooper: You're a role model for Georgie.
George Sr.: I used to be. Now he wants to grow up and be Tony Danza.
Mary Cooper: Did you forget you have a daughter who would really benefit from having a good man to look up to?
Mary Cooper: Oh dear Lord, you did forget.
Sheldon: Mom, I was going through our expenditures and I noticed our grocery bills are up 12% compared to last quarter? Any idea why?
George Sr.: Well, there's a person at the end of the table who eats for free.
Meemaw: And there's a person at the *other* end of the table who eats for three!
Missy Cooper: Is Sheldon going to jail?
Mary Cooper: No!
Missy Cooper: Damn it
Related movies quotes
We hope you enjoyed reading Young Sheldon quotes. Browse other tv show quotes on Ficquotes also. If you think we missed any quote from Young Sheldon , please send it to us so we can expand our collection of the best Young Sheldon quotes.