Missy Cooper Quotes
Latest Missy Cooper quotes from Young Sheldon
Missy Cooper

Quotes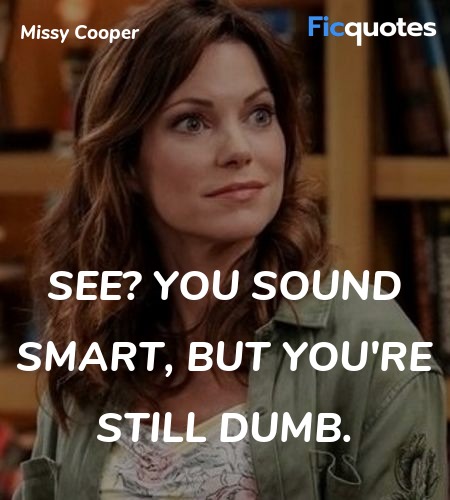 See? You sound smart, but you're still dumb.
Missy Cooper: Is Sheldon going to jail?
Mary Cooper: No!
Missy Cooper: Damn it
We hope you enjoyed reading our collection of Missy Cooper quotes. You can also browse other Young Sheldon quotes . If you think we missed any quote from Missy Cooper or Young Sheldon, please send it to us.