Taken 3 Quotes
Best Taken 3 Movie Quotes
Taken 3

Directed by: Olivier Megaton
Written by: Luc Besson, Robert Mark Kamen
Starring: Liam Neeson, Forest Whitaker, Maggie Grace
Released on: January 9, 2015
Taglines: It Ends Here.
Taken 3 Quotes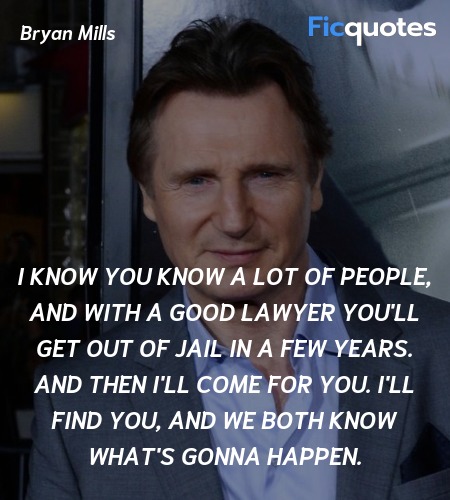 I know you know a lot of people, and with a good lawyer you'll get out of jail in a few years. And then I'll come for you. I'll find you, and we both know what's gonna happen.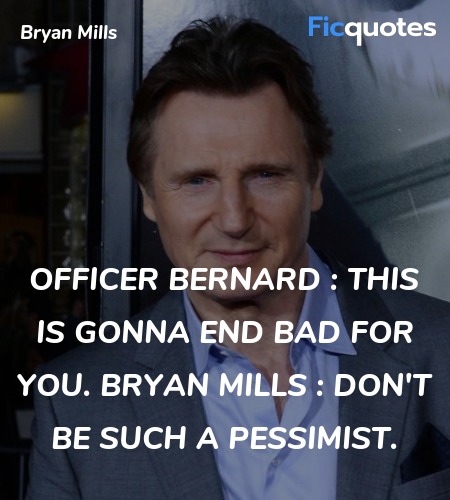 Officer Bernard : This is gonna end bad for you.
Bryan Mills : Don't be such a pessimist.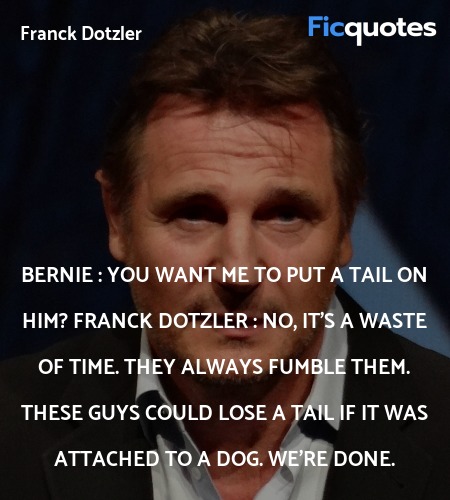 Bernie : You want me to put a tail on him?
Franck Dotzler : No, it's a waste of time. They always fumble them. These guys could lose a tail if it was attached to a dog. We're done.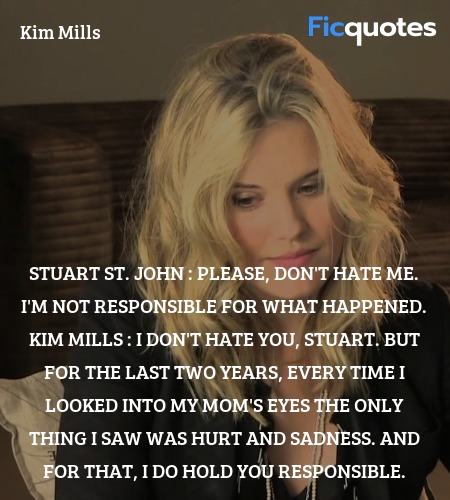 Stuart St. John : Please, don't hate me. I'm not responsible for what happened.
Kim Mills : I don't hate you, Stuart. But for the last two years, every time I looked into my mom's eyes the only thing I saw was hurt and sadness. And for that, I do hold you responsible.
Clerk Toy Store : No matter how old they are, my friend, they will always be our baby.
Bryan Mills : Ain't that true? Come on, big guy.
Oleg Malankov : We are fucked by the same man.
Bryan Mills : What are you talking about?
Oleg Malankov : Stuart St. John. First, he gets me to kill your wife, then you. And when that doesn't work, he pushes you to kill me, no? Either way, he wins. Your wife... was just part of a business deal, like many before her. It is my turn to lose the game. Finish me! Finish me. I deserve it.
Bryan Mills : Yes... You do.
Stuart St. John : So, what's the plan?
Bryan Mills : The plan is to make sure my daughter is safe. And the only way to do that, so it seems... is to eliminate the thing that will make her unsafe.
Stuart St. John : Malankov.
Casey : Good one, Stuart.
Stuart St. John : I'd like to help.
Casey : You're gonna help, alright. Like bait helps to catch a shark.
Franck Dotzler : Dotzler.
Cop Brooks : I found out something you might wanna know. Matching insurance policies on St. John and his wife. $12 million... each. How about that?
Lenore St. John : Why do you have to be so damn honorable?
Bryan Mills : Believe me, right now I wish I weren't.
Related movies quotes
We hope you enjoyed reading Taken 3 quotes. Browse other movie quotes on Ficquotes also. If you think we missed any quote from Taken 3, please send it to us so we can expand our collection of the best Taken 3 quotes.