Warrior Quotes
Best Warrior Movie Quotes
Warrior

Directed by: Gavin O'Connor
Written by: Gavin O'Connor, Anthony Tambakis
Starring: Tom Hardy, Nick Nolte, Joel Edgerton
Released on: September 9, 2011
Taglines: Family is worth fighting for.
Warrior Quotes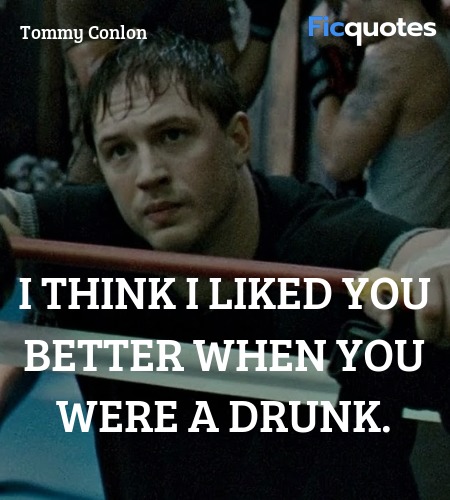 I think I liked you better when you were a drunk.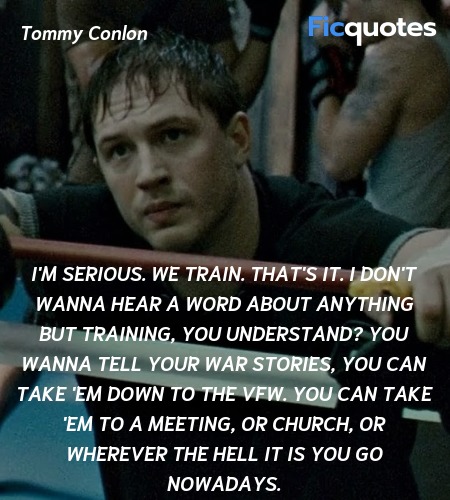 I'm serious. We train. That's it. I don't wanna hear a word about anything but training, you understand? You wanna tell your war stories, you can take 'em down to the VFW. You can take 'em to a meeting, or church, or wherever the hell it is you go nowadays.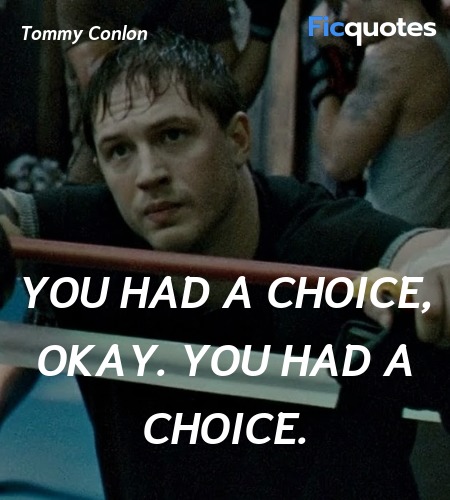 You had a choice, okay. You had a choice.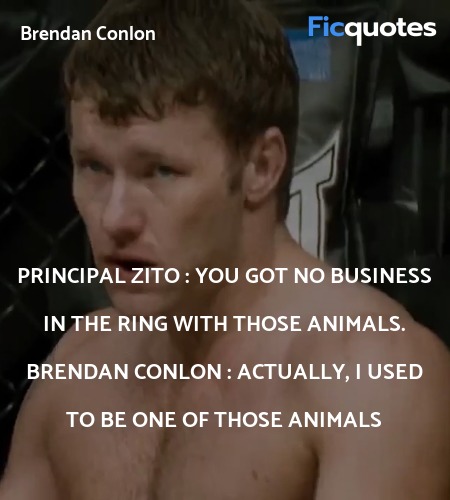 Principal Zito : You got no business in the ring with those animals.
Brendan Conlon : Actually, I used to be one of those animals
So you found God, huh? That's awesome. See, Mom kept calling out for him but he wasn't around. I guess Jesus was down at the mill forgiving all the drunks. Who knew?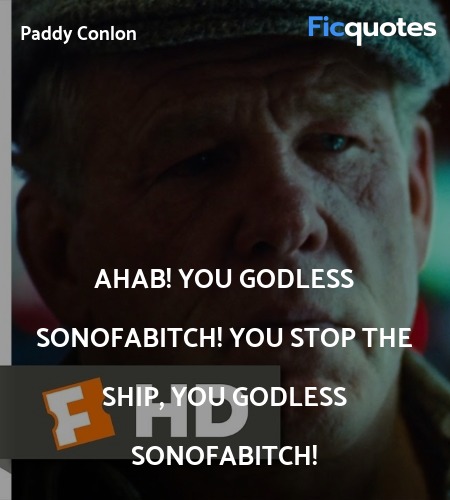 Ahab! You Godless sonofabitch! You stop the ship, you Godless sonofabitch!
Brendan Conlon : I popped his shoulder.
Frank Campana : Relax. Breathe.
Brendan Conlon : I heard it tear.
Frank Campana : You popped his shoulder? Good. I want you to pop his other shoulder.
Brendan Conlon : C'mon, it's not as bad as it looks.
Principal Zito : Are you being literal or figurative? Because literally it looks bad. And figuratively it looks even worse. The superintendent's coming by in a few minutes. So gimme a little help here, Brendan. Can you explain to me what the hell you were doing?
Brendan Conlon : I need the money, Joe.
Principal Zito : Yeah, but we can't have this. This isn't moonlighting at Applebee's for Christ's sake.
Tiptoeing around here like a beggar - with your little cup.
Alright. Alright. But you get something through your skull, too. You called me. So don't go threatening to walk every five minutes. And since this is about training, you dump whatever it is you need to dump as far as those pills are concerned. I don't want to see 'em. In fact, hand 'em over right now. I know they're on you, Tommy. You sounded like a goddamn maraca coming through the door.
Related movies quotes
We hope you enjoyed reading Warrior quotes. Browse other movie quotes on Ficquotes also. If you think we missed any quote from Warrior, please send it to us so we can expand our collection of the best Warrior quotes.