Modern Times Quotes
Best Modern Times Movie Quotes
Modern Times

Directed by: Charles Chaplin
Written by: Charles Chaplin
Starring: Charles Chaplin, Paulette Goddard, Henry Bergman
Released on: February 25, 1936
Taglines: HE STANDS ALONE AS THE GREATEST ENTERTAINER OF MODERN TIMES! (Print Ad-Greenfield Recorder-Gazette,
Modern Times Quotes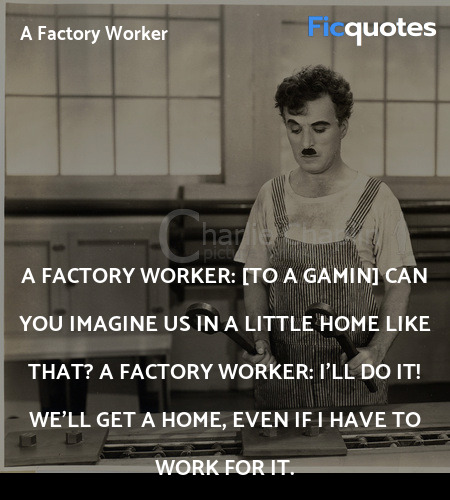 A factory worker: [to A gamin] Can you imagine us in a little home like that?
A factory worker: I'll do it! We'll get a home, even if I have to work for it.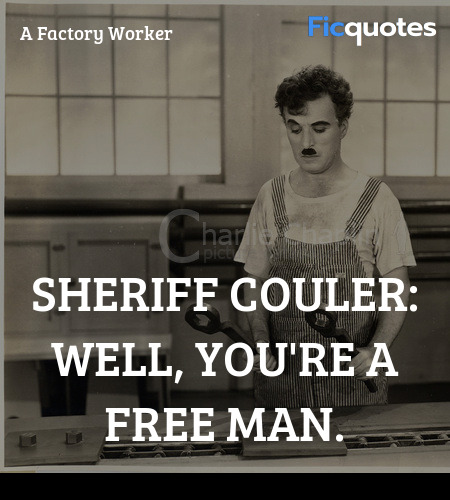 Sheriff Couler: Well, you're a free man.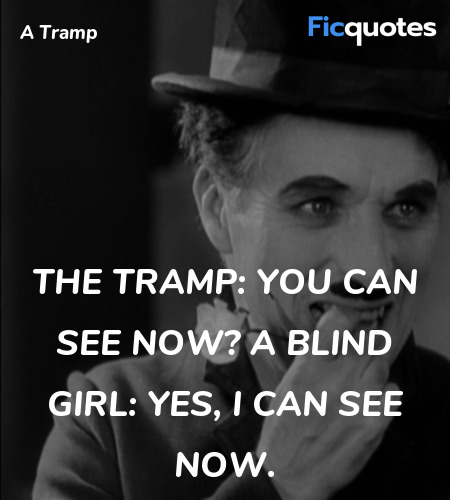 The Tramp: You can see now?
A Blind Girl: Yes, I can see now.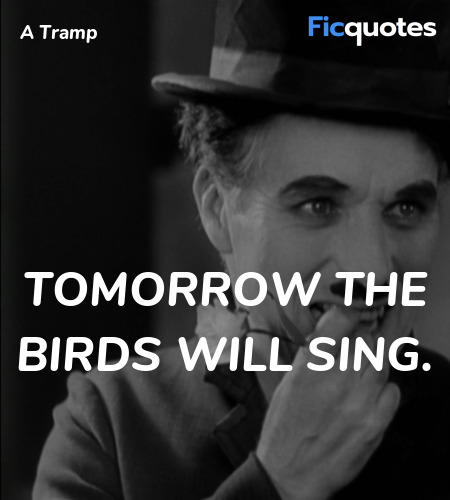 Tomorrow the birds will sing.
A factory worker: Free? Can't I stay a little longer? I'm so happy here.
Sheriff Couler: This letter will help you to get work. Now make good.
A gamin: What's the use of trying?
A factory worker: Buck up - never say die. We'll get along.
A factory worker: Where do you live?
A gamin: No place - anywhere.
The Tramp: Be careful how you're driving.
Eccentric Millionaire: Am I driving?
Related movies quotes
We hope you enjoyed reading Modern Times quotes. Browse other movie quotes on Ficquotes also. If you think we missed any quote from Modern Times, please send it to us so we can expand our collection of the best Modern Times quotes.