A Factory Worker Quotes
Latest A Factory Worker quotes from Modern Times
A Factory Worker

A Factory Worker is played by Charles Chaplin in Modern Times.
Quotes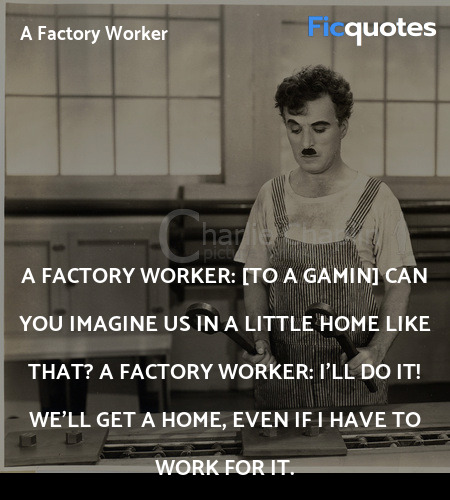 A factory worker: [to A gamin] Can you imagine us in a little home like that?
A factory worker: I'll do it! We'll get a home, even if I have to work for it.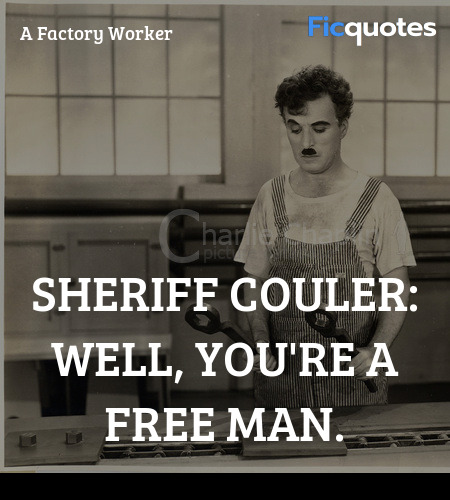 Sheriff Couler: Well, you're a free man.
A factory worker: Free? Can't I stay a little longer? I'm so happy here.
Sheriff Couler: This letter will help you to get work. Now make good.
A gamin: What's the use of trying?
A factory worker: Buck up - never say die. We'll get along.
A factory worker: Where do you live?
A gamin: No place - anywhere.
We hope you enjoyed reading our collection of A Factory Worker quotes. You can also browse other Modern Times quotes . If you think we missed any quote from A Factory Worker or Modern Times, please send it to us.