Birds of Prey (2020) Quotes
Best Birds of Prey (2020) Movie Quotes
Birds of Prey (2020)

Directed by: Cathy Yan
Written by: Christina Hodson
Starring: Margot Robbie, Mary Elizabeth Winstead, Ewan McGregor
Released on: February 7, 2020
Taglines: Mayhem at its finest!
Birds of Prey (2020) Quotes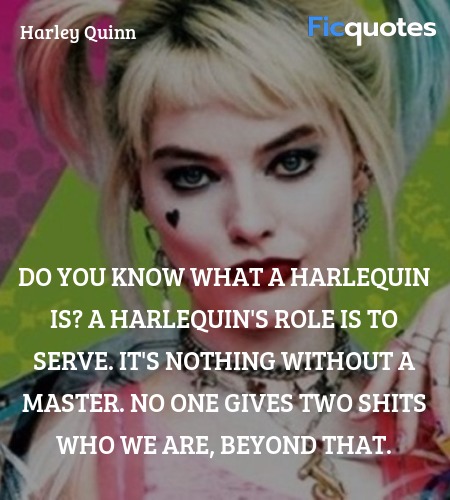 Do you know what a harlequin is? A harlequin's role is to serve. It's nothing without a master. No one gives two shits who we are, beyond that.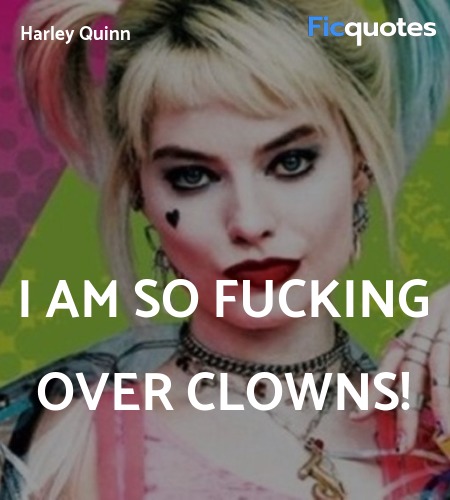 I am so fucking over clowns!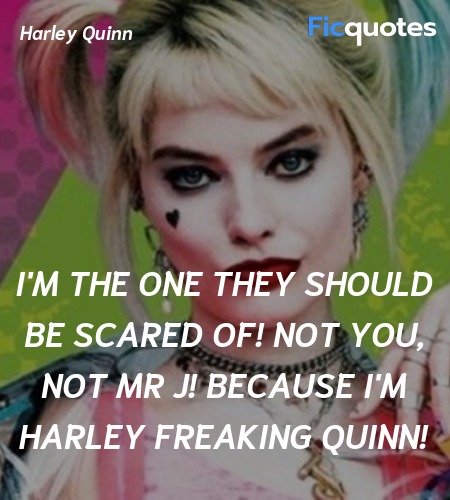 I'm the one they should be scared of! Not you, not Mr J! Because I'm Harley Freaking Quinn!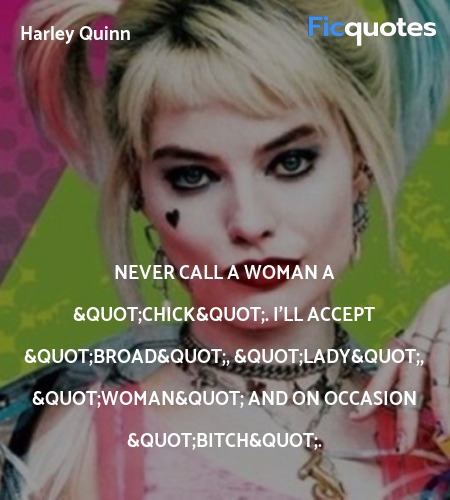 Never call a woman a "chick". I'll accept "broad", "lady", "woman" and on occasion "bitch".
Related movies quotes
We hope you enjoyed reading Birds of Prey (2020) quotes. Browse other movie quotes on Ficquotes also. If you think we missed any quote from Birds of Prey (2020), please send it to us so we can expand our collection of the best Birds of Prey (2020) quotes.