Harley Quinn Quotes
Latest Harley Quinn quotes from Birds of Prey (2020)
Harley Quinn

Quotes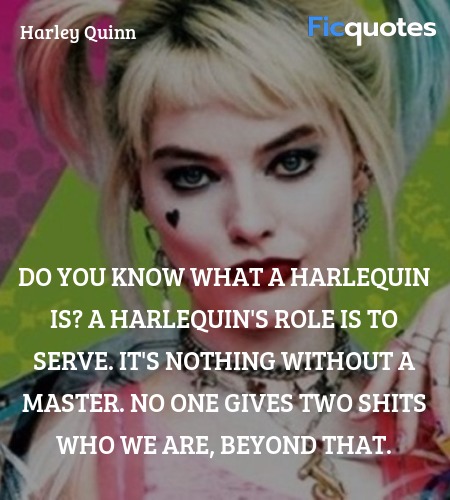 Do you know what a harlequin is? A harlequin's role is to serve. It's nothing without a master. No one gives two shits who we are, beyond that.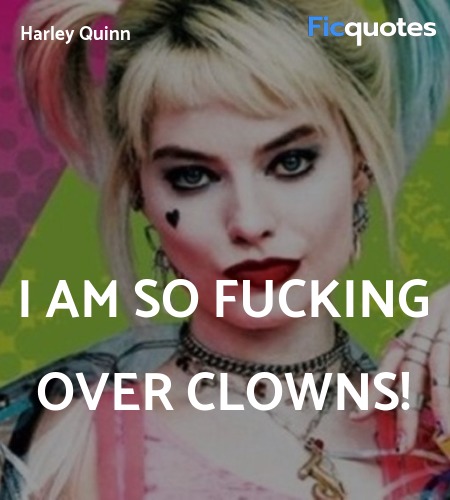 I am so fucking over clowns!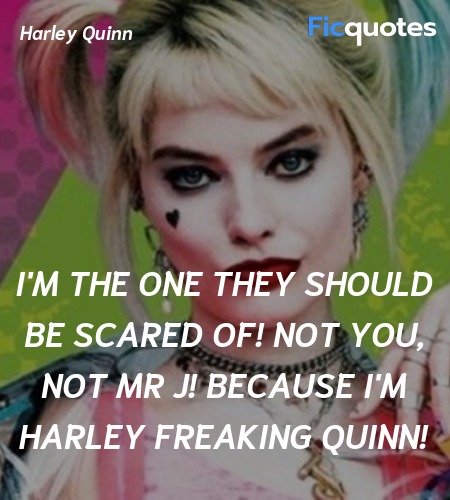 I'm the one they should be scared of! Not you, not Mr J! Because I'm Harley Freaking Quinn!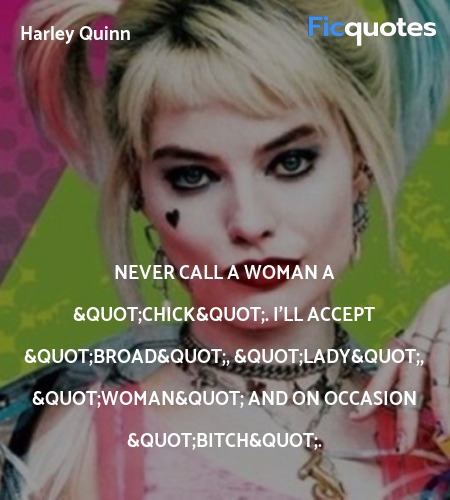 Never call a woman a "chick". I'll accept "broad", "lady", "woman" and on occasion "bitch".
We hope you enjoyed reading our collection of Harley Quinn quotes. You can also browse other Birds of Prey (2020) quotes . If you think we missed any quote from Harley Quinn or Birds of Prey (2020), please send it to us.