Tenet Quotes
Best Tenet Movie Quotes
Tenet

Directed by: Christopher Nolan
Written by: Christopher Nolan
Starring: John David Washington, Robert Pattinson, Elizabeth Debicki
Released on: September 3,2020
Taglines: Time Runs Out
Tenet Quotes
Hurry up!
Andrei Sator: This is where our worlds collide. How would you like to die?
The Protagonist: Old.
Andrei Sator: You chose the wrong profession.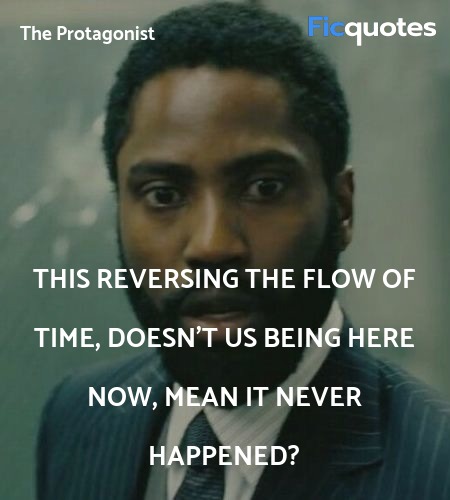 This reversing the flow of time, doesn't us being here now, mean it never happened?
Neil: What the hell happened here?
The Protagonist: Hasn't happened yet.
Related movies quotes
We hope you enjoyed reading Tenet quotes. Browse other movie quotes on Ficquotes also. If you think we missed any quote from Tenet, please send it to us so we can expand our collection of the best Tenet quotes.