Clementine Kruczynski Quotes
Latest Clementine Kruczynski quotes from Eternal Sunshine of the Spotless Mind
Clementine Kruczynski

Quotes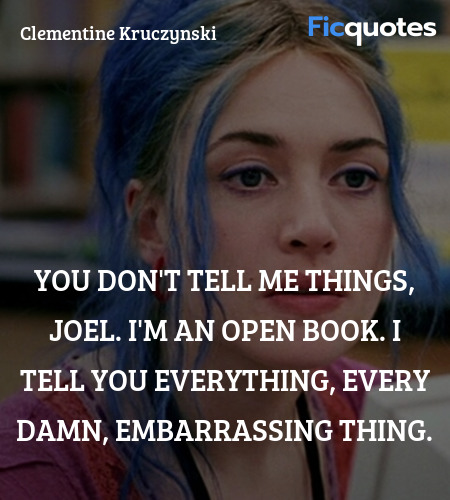 You don't tell me things, Joel. I'm an open book. I tell you everything, every damn, embarrassing thing.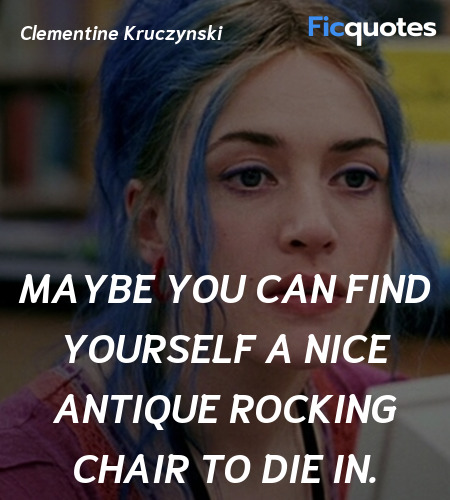 Maybe you can find yourself a nice antique rocking chair to die in.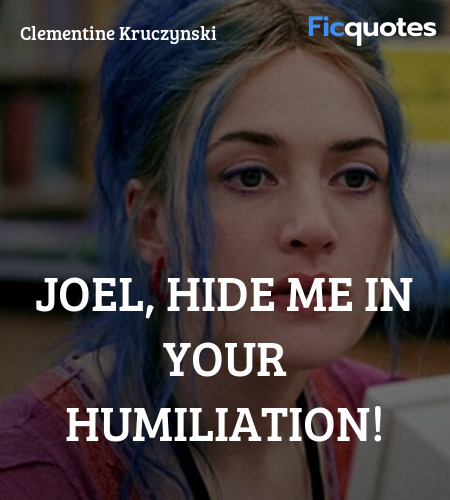 Joel, hide me in your humiliation!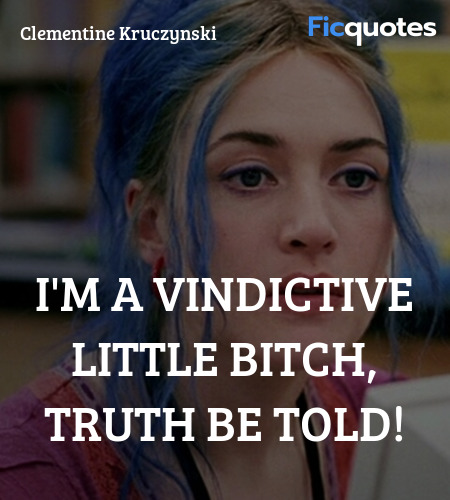 I'm a vindictive little bitch, truth be told!
You're really nice... God, I have to stop saying that!
Sometimes I don't think people realize how lonely it is to be a kid. Like... you don't matter.
Wish me a happy Valentine's Day when you call. That'd be... nice!
My embarrassing admission is I really like that you're nice, right now.
I would like you to call me. Would you do that? I'd like it.
Drink up, young man. It'll make the whole seduction part less repugnant.
I apply my personality in a paste.
I'm fucking crawling out of my skin. I should've left you at the flea market.
We hope you enjoyed reading our collection of Clementine Kruczynski quotes. You can also browse other Eternal Sunshine of the Spotless Mind quotes . If you think we missed any quote from Clementine Kruczynski or Eternal Sunshine of the Spotless Mind, please send it to us.