Amélie Quotes
Best Amélie Movie Quotes
Amélie

Directed by: Jean-Pierre Jeunet
Written by: Guillaume Laurant, Jean-Pierre Jeunet
Starring: Audrey Tautou, Mathieu Kassovitz, Rufus
Released on: February 8, 2002
Taglines: One person can change your life forever.
Amélie Quotes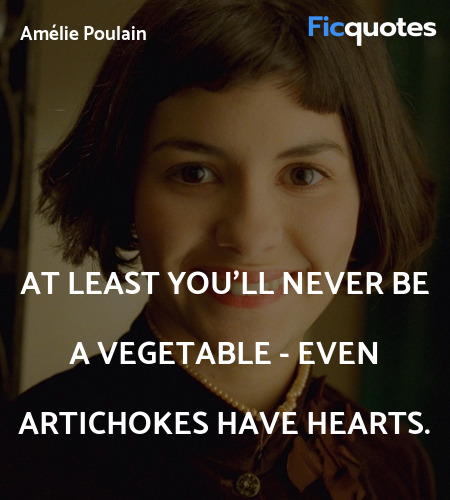 At least you'll never be a vegetable - even artichokes have hearts.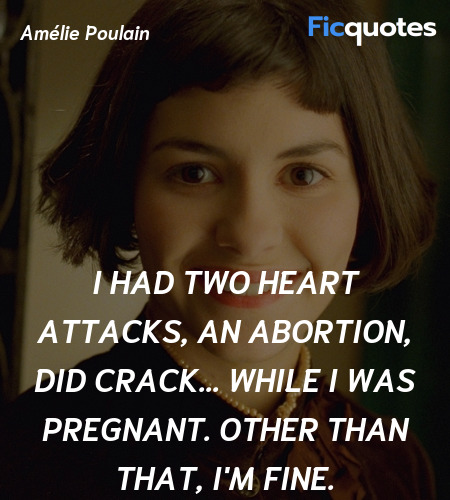 I had two heart attacks, an abortion, did crack... while I was pregnant. Other than that, I'm fine.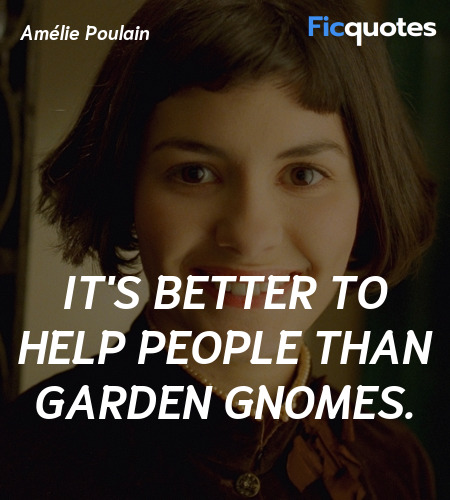 It's better to help people than garden gnomes.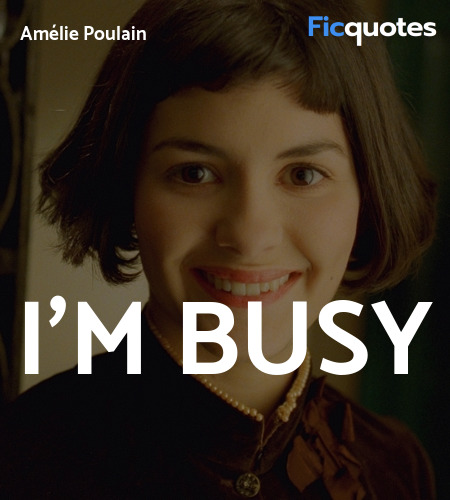 I'm busy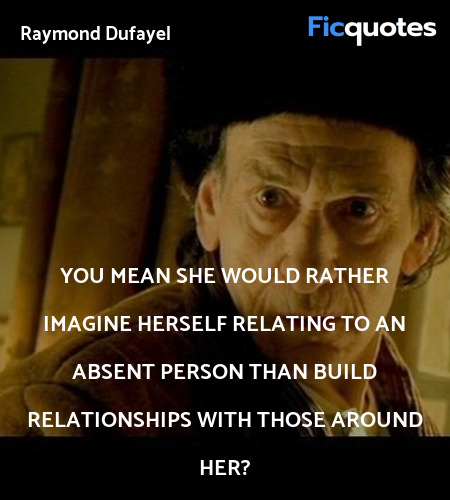 You mean she would rather imagine herself relating to an absent person than build relationships with those around her?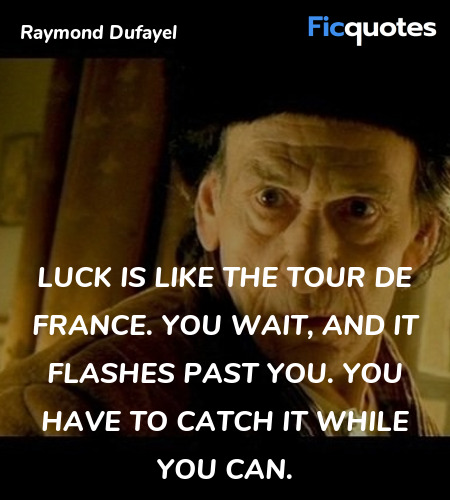 Luck is like the Tour de France. You wait, and it flashes past you. You have to catch it while you can.
Amélie: I like to look for things no one else catches.
Amélie: I hate the way drivers never look at the road in old American
Let me help you. Step down. Here we go! The drum major's widow! She's worn his coat since the day he died. The horse's head has lost an ear! That's the florist laughing. He has crinkly eyes. In the bakery window, lollipops. Smell that! They're giving out melon slices! Sugarplum, ice cream! We're passing the park butcher. Ham, 79 francs. Spareribs, 45! Now the cheese shop. Picadors are 12.90. Cabecaus 23.50. A baby's watching a dog that's watching the chickens. Now we're at the kiosk by the metro. I'll leave you here. Bye!
I am nobody's little weasel.
She doesn't relate to other people. She was always a lonely child.
I am nobody's little weasel
So, my little Amélie, you don't have bones of glass. You can take life's knocks. If you let this chance pass, eventually, your heart will become as dry and brittle as my skeleton. So, go get him, for Pete's sake!
Lady Di! Lady Di! Renoir!
Related movies quotes
We hope you enjoyed reading Amélie quotes. Browse other movie quotes on Ficquotes also. If you think we missed any quote from Amélie, please send it to us so we can expand our collection of the best Amélie quotes.