Ricky Fitts Quotes
Latest Ricky Fitts quotes from American Beauty (1999)
Ricky Fitts

Quotes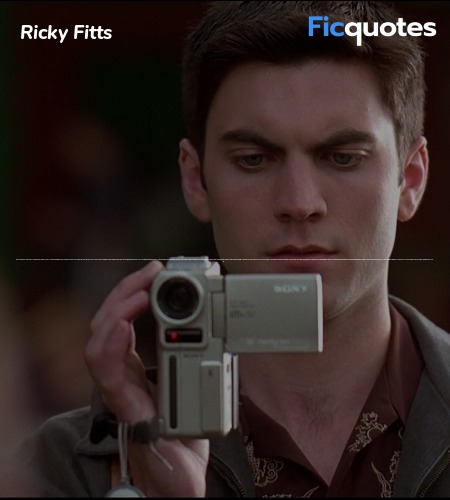 It was one of those days when it's a minute away from snowing and there's this electricity in the air, you can almost hear it. Right? And this bag was just dancing with me. Like a little kid begging me to play with it. For fifteen minutes. That's the day I realized that there was this entire life behind things, and this incredibly benevolent force that wanted me to know there was no reason to be afraid, ever. Video's a poor excuse, I know. But it helps me remember... I need to remember... Sometimes there's so much beauty in the world, I feel like I can't take it, and my heart is just going to cave in.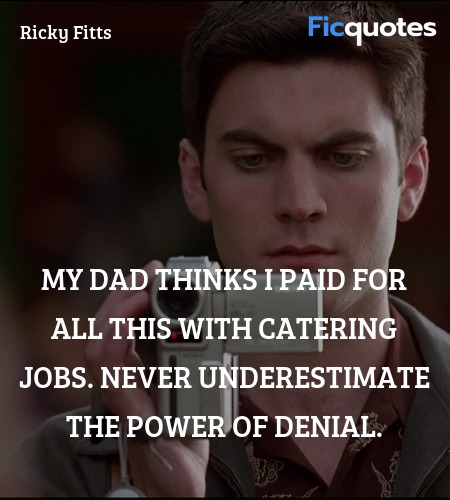 My dad thinks I paid for all this with catering jobs. Never underestimate the power of denial.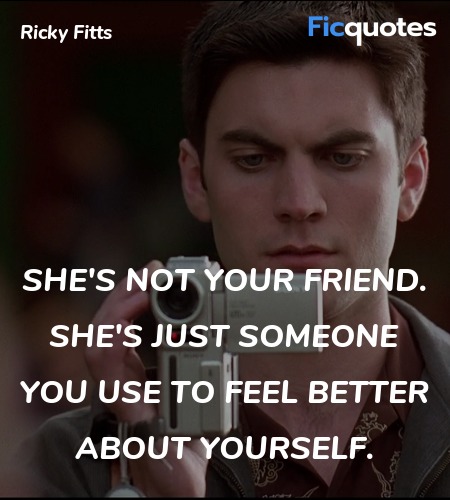 She's not your friend. She's just someone you use to feel better about yourself.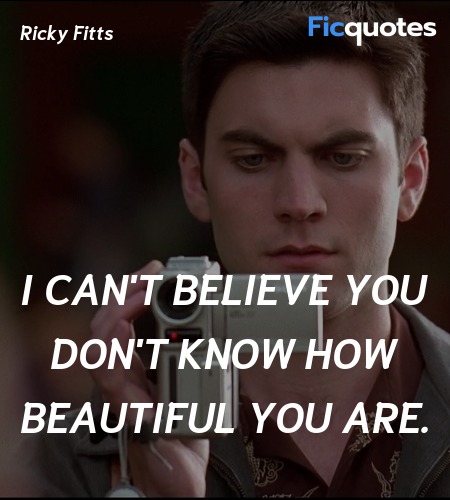 I can't believe you don't know how beautiful you are. Welcome to America's weirdest home videos. I didn't mean to scare you. I just think you're interesting.
I'm not obsessing. I'm just curious.
Colonel Frank Fitts : You need structure. Yeah? You need discipline.
Ricky Fitts : Yes, sir. Thank you for trying to teach me. Don't give up on me, Dad.
Ricky Fitts : Excuse me for speaking so bluntly sir. But those fags make me want to puke my fucking guts out.
Colonel Frank Fitts : Well, me too son. Me too.
We hope you enjoyed reading our collection of Ricky Fitts quotes. You can also browse other American Beauty (1999) quotes . If you think we missed any quote from Ricky Fitts or American Beauty (1999), please send it to us.