Life Is Beautiful Quotes
Best Life Is Beautiful Tv Show Quotes
Life Is Beautiful

Directed by: Roberto Benigni
Written by: Vincenzo Cerami, Roberto Benigni
Starring: Roberto Benigni, Nicoletta Braschi, Giorgio Cantarini
Released on: September 18, 2000
Taglines:An unforgettable fable that proves love, family and imagination conquer all.
Life Is Beautiful Quotes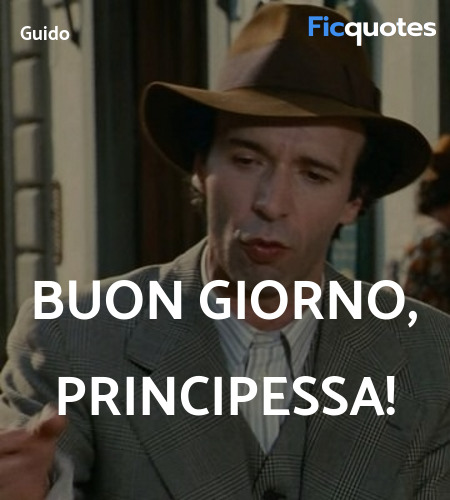 Buon giorno, Principessa!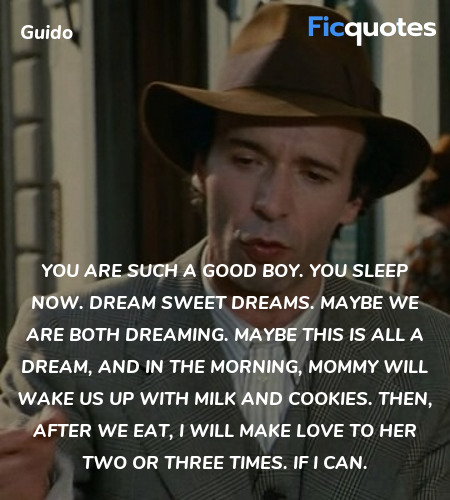 You are such a good boy. You sleep now. Dream sweet dreams. Maybe we are both dreaming. Maybe this is all a dream, and in the morning, Mommy will wake us up with milk and cookies. Then, after we eat, I will make love to her two or three times. If I can.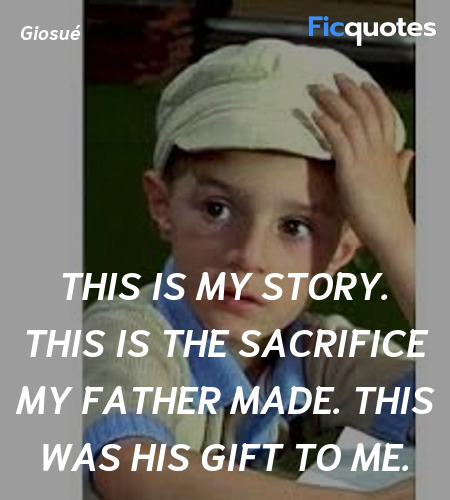 This is my story. This is the sacrifice my father made. This was his gift to me.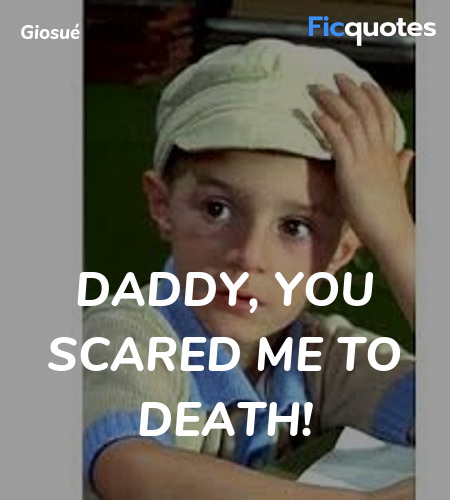 Daddy, you scared me to death!
Bartolomeo: They are looking for someone who speaks German, to translate their instructions.
Guido: Me! I'll do it, I'll translate!
Bartolomeo: Do you speak German?
Guido: No.
Guido: What are your political views?
Other Man: Benito, Adolf! Sit down! Sorry Guido, what did you say?
If you speak my name, I vanish. What am I? Silence.
The game starts now. You have to score one thousand points. If you do that, you take home a tank with a big gun. Each day we will announce the scores from that loudspeaker. The one who has the fewest points will have to wear a sign that says "Jackass" on his back. There are three ways to lose points. One, turning into a big crybaby. Two, telling us you want to see your mommy. Three, saying you're hungry and want something to eat.
What kind of place is this? It's beautiful: Pigeons fly, women fall from the sky! I'm moving here!
You can lose all your points for any one of three things. One: If you cry. Two: If you ask to see your mother. Three: If you're hungry and ask for a snack! Forget it! My husband and son are on that train. I want to get on that train. Did you hear me? I want to get on that train.
Dora: At least they don't make the children and old people work.
Female Prisoner: They don't make them work because they kill them! One day, you will hear a lady calling, "Kids, come take a shower," then they gas them!
This is a simple story... but not an easy one to tell.
Related movies quotes
We hope you enjoyed reading Life Is Beautiful quotes. Browse other tv show quotes on Ficquotes also. If you think we missed any quote from Life Is Beautiful, please send it to us so we can expand our collection of the best Life Is Beautiful quotes.