High and Low Quotes
Best High and Low Movie Quotes
High and Low

Directed by: Akira Kurosawa
Written by: Hideo Oguni, Ryûzô Kikushima
Starring: Toshirô Mifune, Yutaka Sada, Tatsuya Nakadai
Released on: November 26, 1963
Taglines: From Akira Kurosawa, director of "Yojimbo" and "Sanjuro" comes a tense, taut film of a modern "perfect crime" with more excitement than even Hitchcock could create.
High and Low Quotes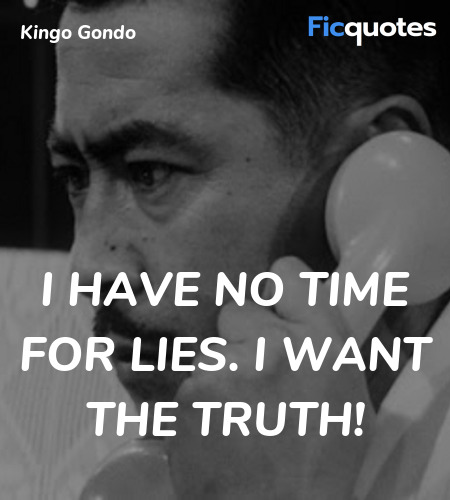 I have no time for lies. I want the truth!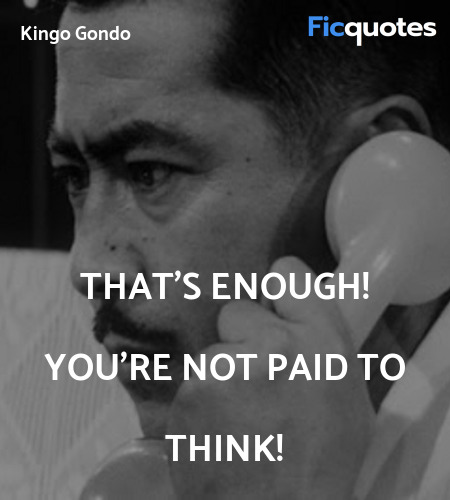 That's enough! You're not paid to think!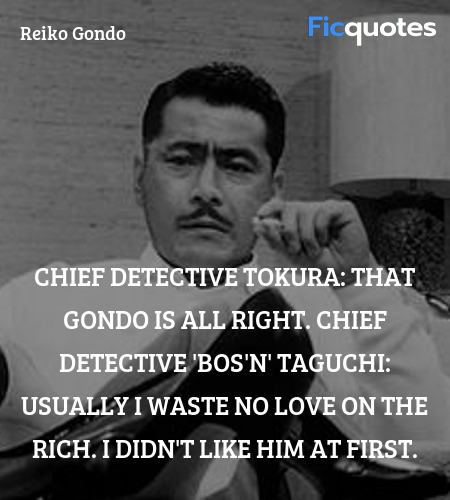 Chief Detective Tokura: That Gondo is all right.
Chief Detective 'Bos'n' Taguchi: Usually I waste no love on the rich. I didn't like him at first.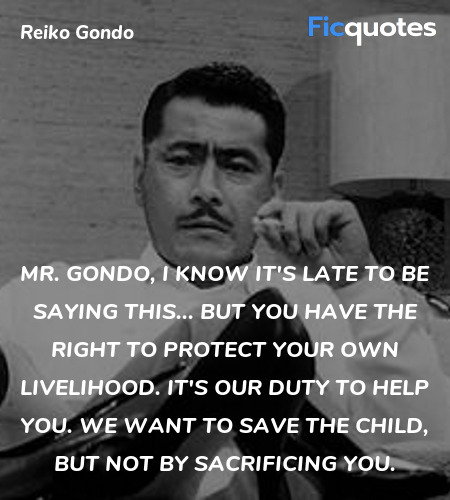 Mr. Gondo, I know it's late to be saying this... but you have the right to protect your own livelihood. It's our duty to help you. We want to save the child, but not by sacrificing you.
A woman wears a hat on her head, but shoes carry all her weight. So what exactly is it you want?
A man must kill or be killed.
Save the child first, then catch the kidnapper.
For Mr. Gondo's sake, be bloodhounds!
Reiko Gondo: Success isn't worth losing your humanity.
Kingo Gondo: A woman can't understand. This isn't about wanting to become president. I just want to make shoes my way.
He takes after you. He likes violent games.
Reiko Gondo: What just happened?
Kingo Gondo: Nothing.
Reiko Gondo: It certainly didn't look that way.
Kingo Gondo: Don't worry. You wouldn't understand. It's business.
Reiko Gondo: You always say that to keep me quiet.
Related movies quotes
We hope you enjoyed reading High and Low quotes. Browse other movie quotes on Ficquotes also. If you think we missed any quote from High and Low , please send it to us so we can expand our collection of the best High and Low quotes.