Five Feet Apart Quotes
Best Five Feet Apart Movie Quotes
Five Feet Apart

Directed by: Justin Baldoni
Written by: Mikki Daughtry, Tobias Iaconis
Starring: Haley Lu Richardson, Cole Sprouse, Moises Arias
Released on: March 15, 2019
Taglines: When Life Keeps You Apart, Fight For Every Inch.
Five Feet Apart Quotes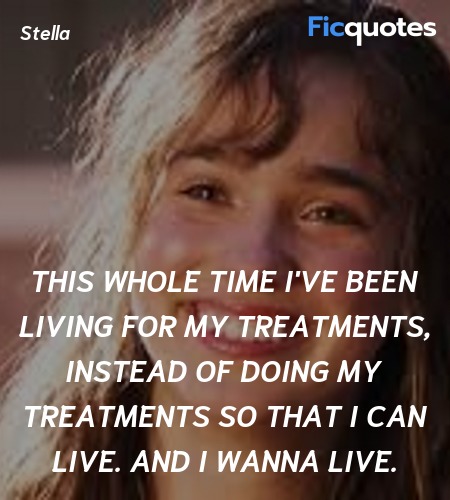 This whole time I've been living for my treatments, instead of doing my treatments so that I can live. And I wanna live.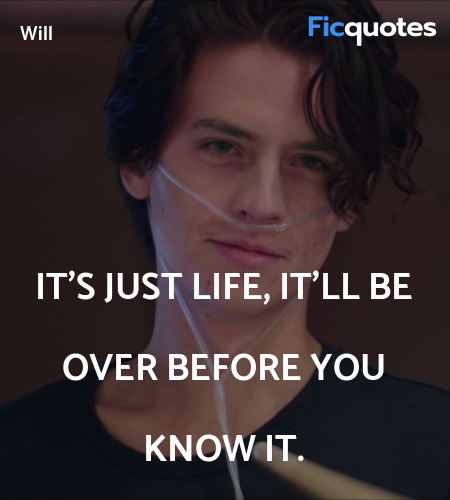 It's just life, It'll be over before you know it.
Will: Could you close your eyes?
Will: I just dont know if I can walk away if you are still looking at me.
Will: Please, I love you so much!
Will: God, you are beautiful, and brave
Will: I wish I could touch you.
I finally got you spechless.
Human touch. Our first form of communication. Safety, security, comfort, all in the gentle caress of a finger. Or the brush of lips on a soft cheek. It connects us when we're happy, bolsters us in times of fear, excites us in times of passion and love. We need that touch from the one we love, almost as much as we need air to breathe. But I never understood the importance of touch. His touch. Until I couldn't have it. So if you're watching this, and you're able, touch him. Touch her. Life's too short to waste a second.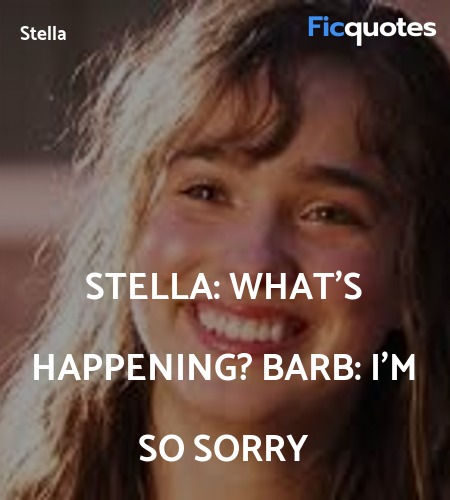 Stella: What's happening?
Barb: I'm so sorry
I'm tired of living without really living. I'm tired of wanting things. We can't have a lot of things. But we could have this.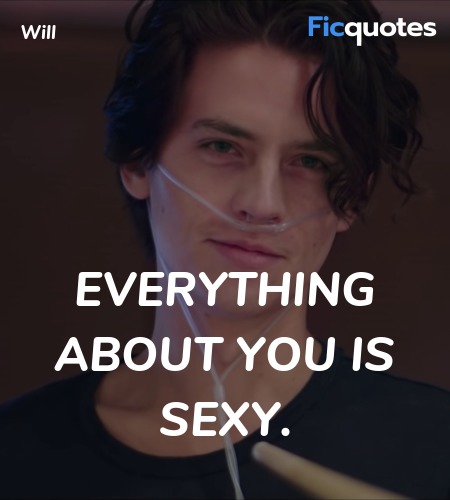 Everything about you is sexy.

Related movies quotes
We hope you enjoyed reading Five Feet Apart quotes. Browse other movie quotes on Ficquotes also. If you think we missed any quote from Five Feet Apart, please send it to us so we can expand our collection of the best Five Feet Apart quotes.