City of God Quotes
Best City of God Movie Quotes
City of God

Directed by: Fernando Meirelles, Kátia Lund
Written by:Paulo Lins, Bráulio Mantovani
Starring: Alexandre Rodrigues, Leandro Firmino, Matheus Nachtergaele
Released on: February 13, 2004
Taglines: If you run, the beast will get you. If you stay, the beast will eat you
City of God Quotes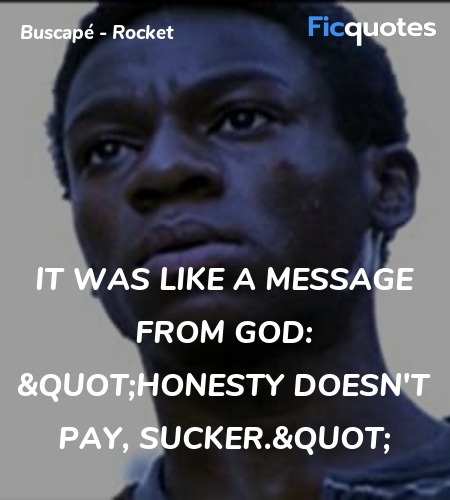 It was like a message from God: "Honesty doesn't pay, sucker."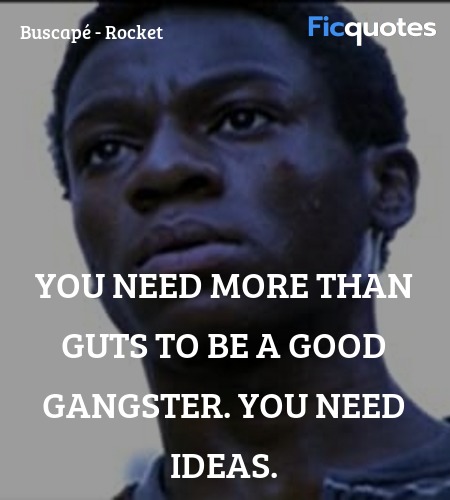 You need more than guts to be a good gangster. You need ideas.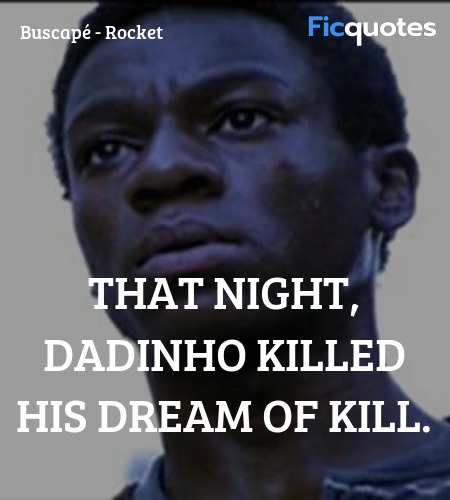 That night, Dadinho killed his dream of kill.
Buscapé: Fuck... I'm dead!
Zé Pequeno: What's the name of that friend of yours who took this pictures?
Thiago - Tiago: Buscapé.
Zé Pequeno: Buscapé! The guy is good!
What should have been swift revenge turned into an all out war. The City of God was divided. You couldn't go from one section the other, not even to visit a relative. The cops considered anyone living in the slum a hoodlum. People got used to living in Vietnam, and more and more volunteers signed up to die.
Related movies quotes
We hope you enjoyed reading City of God quotes. Browse other movie quotes on Ficquotes also. If you think we missed any quote from City of God, please send it to us so we can expand our collection of the best City of God quotes.