Be Cool Quotes
Best Be Cool Movie Quotes
Be Cool

Directed by: F. Gary Gray
Written by: Elmore Leonard, Peter Steinfeld
Starring: John Travolta, Uma Thurman, Dwayne Johnson
Released on: March 4, 2005
Taglines: Everyone is looking for the next big hit
Be Cool Quotes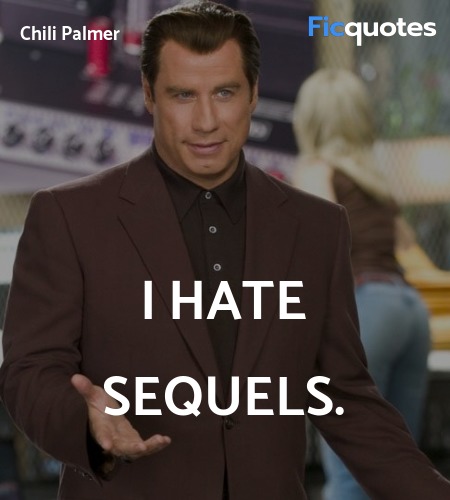 I hate sequels.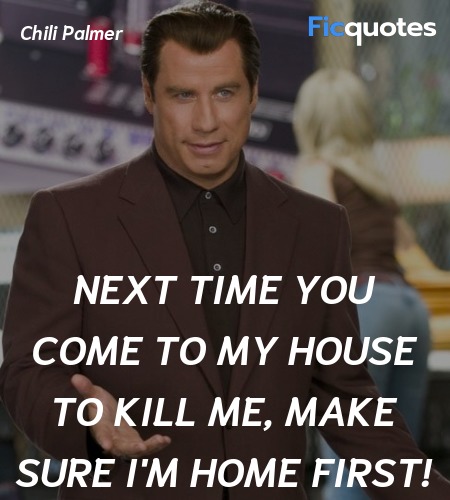 Next time you come to my house to kill me, make sure I'm home first!
Nice ass won't get you through your whole life. Once you turn thirty you better have a personality.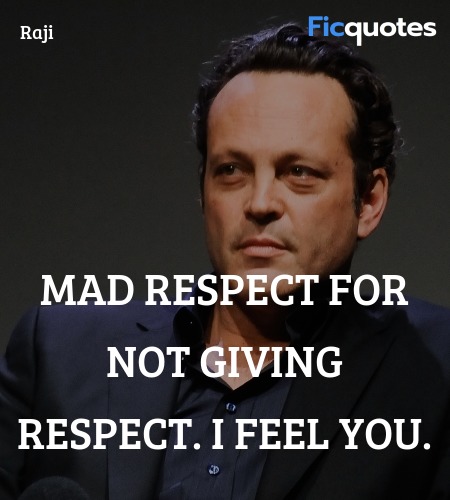 Mad respect for not giving respect. I feel you.
Elliot Wilhelm : When are you going to call me?
Chili Palmer : When your phone rings.
Chili Palmer : Dabu.
Dabu : Player!
Chili Palmer : You know unless you're willing to use the R-rating you can only use the f-word once?
Tommy Athens : You're kidding me.
Chili Palmer : No. You know what I say? Fuck that.
Linda Moon : That's my manager, Roger.
Chili Palmer : He talks like that?
Linda Moon : He thinks he's black.
Edie Athens : Hey Linda...
Raji : Do I sound like Linda, biatch?
Edie Athens : Yo, Vanilla Ice, just put her on the damn phone...!
Raji : Miss Moon is about way to go on stage right now. Wanna talk to her, it is best to wait after the show. BIAIAAATCH!
Raji : Stop hatin', start participatin'. Come on, twinkle twinkle, baby, twinkle twinkle. Wanna take a shot at me kid? Do it.
Raji : I'm just sayin' if that's what this is gonna be, it's gonna be that.
Raji : What's up? It's Raji.
Nick Carr : Hey, Lowenthal. Joe Loop was supposed to kill Chili Palmer. Instead, he killed some goddamn Russian!
Raji : For real?
Nick Carr : You two better work this shit out or your ass is next. Stupid ass.
Nick Carr : You hit the goddamn hit man.
Raji : The man was bad in his job, man!
Nick Carr : Yeah. Just like you, stupid ass!
Related movies quotes
We hope you enjoyed reading Be Cool quotes. Browse other movie quotes on Ficquotes also. If you think we missed any quote from Be Cool , please send it to us so we can expand our collection of the best Be Cool quotes.