Xenia Onatopp Quotes
Latest Xenia Onatopp quotes from GoldenEye 1995
Xenia Onatopp

Quotes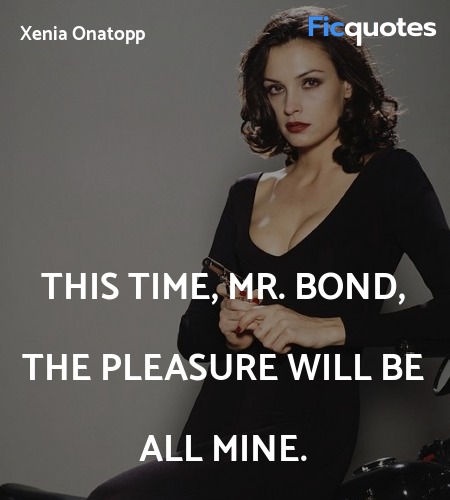 This time, Mr. Bond, the pleasure will be all mine.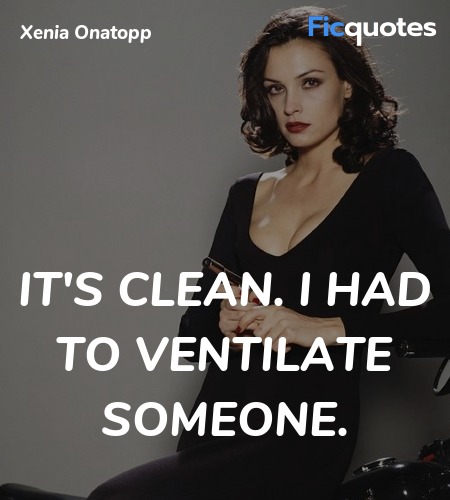 It's clean. I had to ventilate someone.
We hope you enjoyed reading our collection of Xenia Onatopp quotes. You can also browse other GoldenEye 1995 quotes . If you think we missed any quote from Xenia Onatopp or GoldenEye 1995, please send it to us.