Vernita Green Quotes
Latest Vernita Green quotes from Kill Bill: Vol. 1 (2003)
Vernita Green

Quotes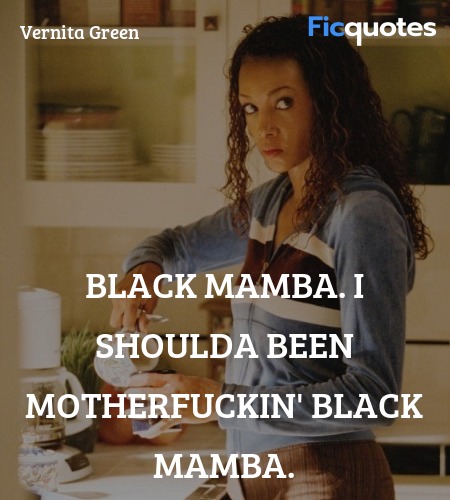 Black Mamba. I shoulda been motherfuckin' Black Mamba.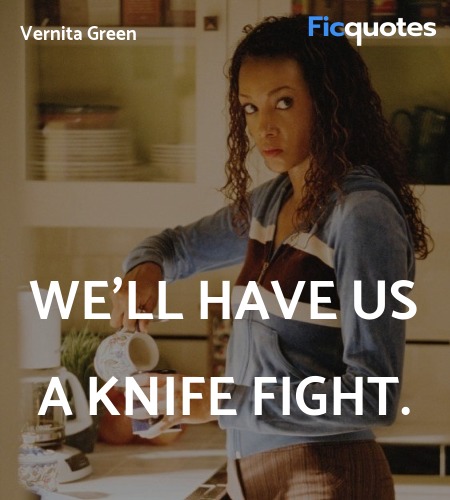 We'll have us a knife fight.
Nikki Bell : Mommy, what happened to you and the TV room?
Copperhead : Oh. That good-for-nothing dog of yours got his little ass in the living room and acted a damn fool. That's what happened.
We hope you enjoyed reading our collection of Vernita Green quotes. You can also browse other Kill Bill: Vol. 1 (2003) quotes . If you think we missed any quote from Vernita Green or Kill Bill: Vol. 1 (2003), please send it to us.