Susanna Quotes
Latest Susanna quotes from Rain Man
Susanna

Susanna is played by Valeria Golino in Rain Man.
Quotes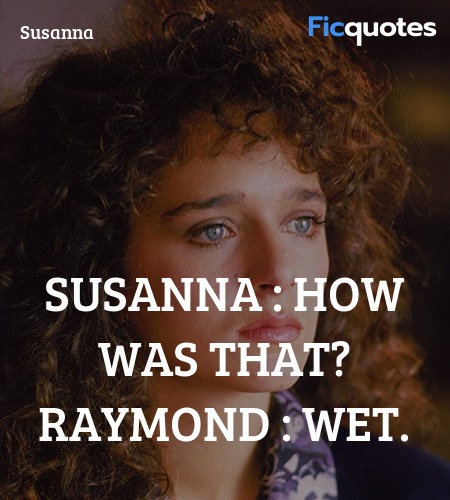 Susanna : How was that?
Raymond : Wet.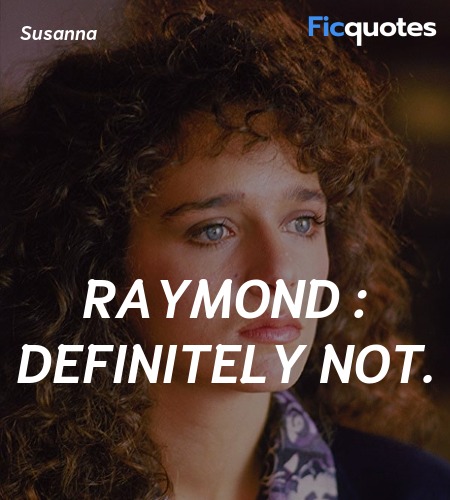 Raymond : Definitely not.
Susanna : But we an watch TV here, we're allowed.
Raymond : Wheel Of Fortune. Look at the studio filled with glamorous merchandise. Fabulous and exciting bonus prizes. Thousands of dollars in cash. Over $150,000 just waiting to be won as we present our big bonanza of cash on Wheel Of Fortune.
Raymond : We have pepperoni pizza for dinner Monday nights.
Susanna : Pizza? You get pizza in an institution?
Raymond : Monday night is Italian night.
We hope you enjoyed reading our collection of Susanna quotes. You can also browse other Rain Man quotes . If you think we missed any quote from Susanna or Rain Man, please send it to us.