Stuart Goodson Quotes
Latest Stuart Goodson quotes from The Public
Stuart Goodson

Stuart Goodson is played by Emilio Estevez in The Public.
Quotes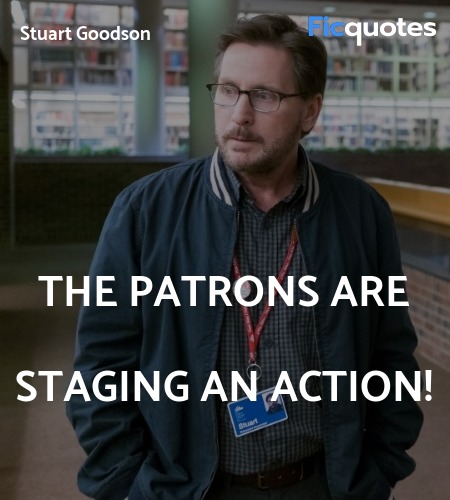 The patrons are staging an action!
Stuart Goodson : Cold enough for you, Ernesto?
Ernesto : I'm taking my ass back to Mexico if this cold keeps up!
We hope you enjoyed reading our collection of Stuart Goodson quotes. You can also browse other The Public quotes . If you think we missed any quote from Stuart Goodson or The Public, please send it to us.