Steve Trevor Quotes
Latest Steve Trevor quotes from Wonder Woman
Steve Trevor

Quotes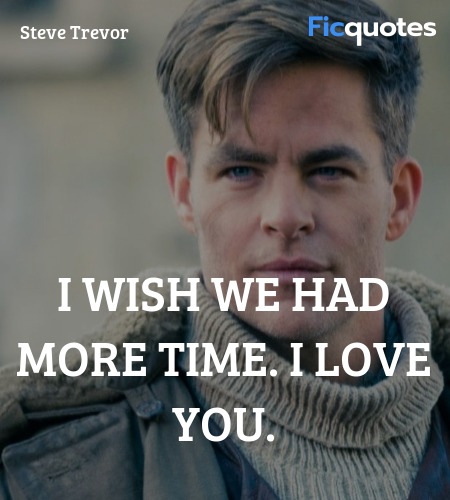 I wish we had more time. I love you.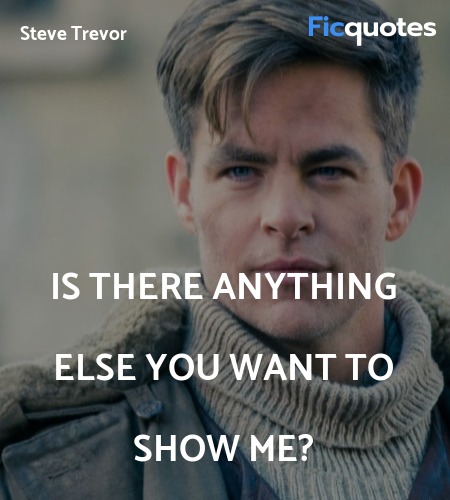 Is there anything else you want to show me?
My father told me once, he said, "If you see something wrong happening in the world, you can either do nothing, or you can do something". And I already tried nothing.
Steve Trevor : Where is she?
Etta Candy : Well, she's trying on outfit number 226.
Etta Candy : The sword doesn't go with the outfit.
Steve Trevor : At all.
We hope you enjoyed reading our collection of Steve Trevor quotes. You can also browse other Wonder Woman quotes . If you think we missed any quote from Steve Trevor or Wonder Woman, please send it to us.