Sayaka Natori Quotes
Latest Sayaka Natori quotes from Your Name (2016)
Sayaka Natori

Quotes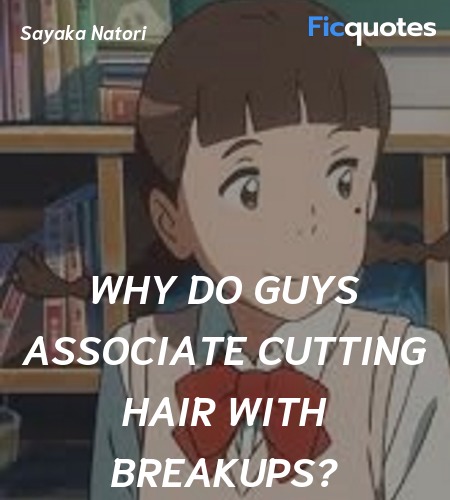 Why do guys associate cutting hair with breakups?
Mitsuha Miyamizu: It's too small and close-knit. I want to graduate and go to Tokyo.
Sayaka Natori: I don't blame you. There's really nothing in this town.
Mitsuha Miyamizu: You two get along so well.
Sayaka Natori , Katsuhiko Teshigawara: We do not!
We hope you enjoyed reading our collection of Sayaka Natori quotes. You can also browse other Your Name (2016) quotes . If you think we missed any quote from Sayaka Natori or Your Name (2016), please send it to us.