Rick Dalton Quotes
Latest Rick Dalton quotes from Once Upon a Time... in Hollywood (2019)
Rick Dalton

Quotes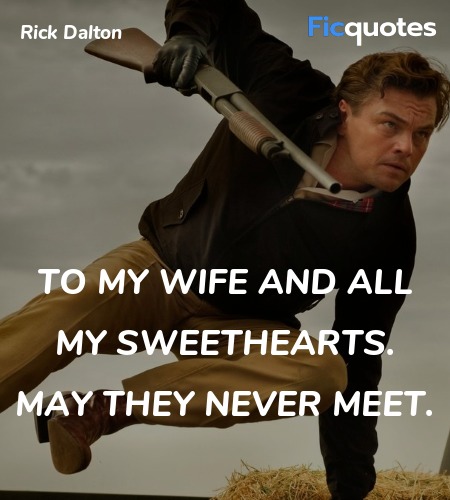 To my wife and all my sweethearts. May they never meet.
Jay Sebring : Is everybody okay?
Rick Dalton : Well... the fuckin' hippies aren't. That's for goddamn sure.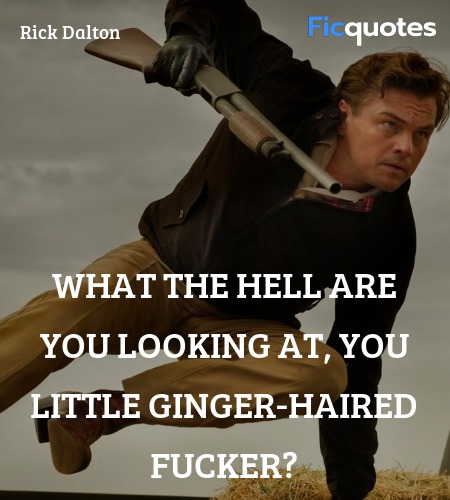 What the hell are you looking at, you little ginger-haired fucker?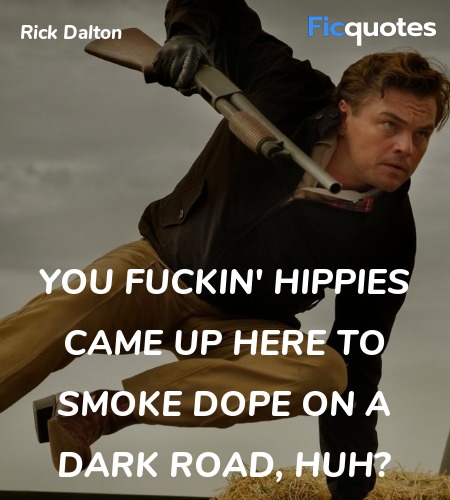 You fuckin' hippies came up here to smoke dope on a dark road, huh?
Rick Dalton : Look, chief. You don't belong here. Now take this mechanical asshole and get it off my fucking street!
Rick Dalton : Hey, Dennis Hopper! Move this fucking piece of shit!
I ain't gonna hurt her. I just want her to play the fiddle. Now go fetch her and tell her I'll give her a fat, five-dollar gold piece if she play her little chili pepper heart out!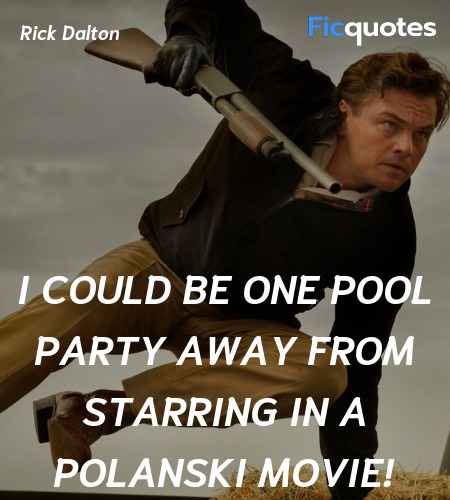 I could be one pool party away from starring in a Polanski movie! Better drag. More flavor. Less throat burn. That's the Red Apple way.
Marvin Schwarz : It is so much fun. All the shooting...
Marvin Schwarz : I love that stuff, you know, with the killing.
Rick Dalton : Lot of killing, lot of killing.
We hope you enjoyed reading our collection of Rick Dalton quotes. You can also browse other Once Upon a Time... in Hollywood (2019) quotes . If you think we missed any quote from Rick Dalton or Once Upon a Time... in Hollywood (2019), please send it to us.