Priest Quotes
Latest Priest quotes from Rashomon
Priest

Priest is played by Minoru Chiaki in Rashomon.
Quotes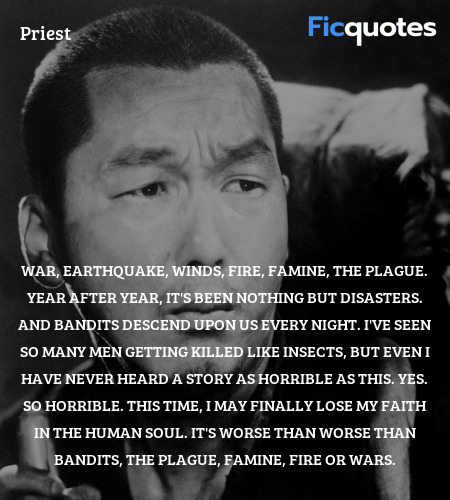 War, earthquake, winds, fire, famine, the plague. Year after year, it's been nothing but disasters. And bandits descend upon us every night. I've seen so many men getting killed like insects, but even I have never heard a story as horrible as this. Yes. So horrible. This time, I may finally lose my faith in the human soul. It's worse than worse than bandits, the plague, famine, fire or wars.
We hope you enjoyed reading our collection of Priest quotes. You can also browse other Rashomon quotes . If you think we missed any quote from Priest or Rashomon, please send it to us.