President Snow Quotes
Latest President Snow quotes from The Hunger Games: Mockingjay - Part 2 (2015)
President Snow

Quotes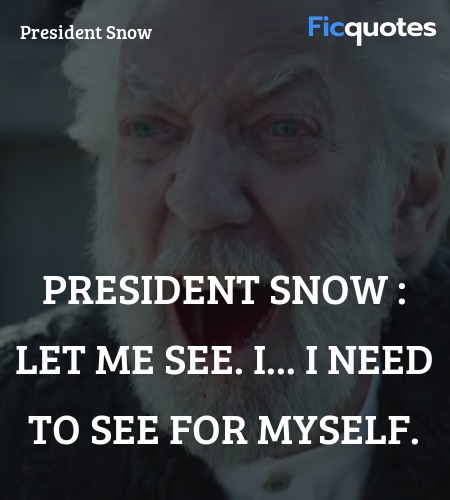 President Snow : Let me see. I... I need to see for myself.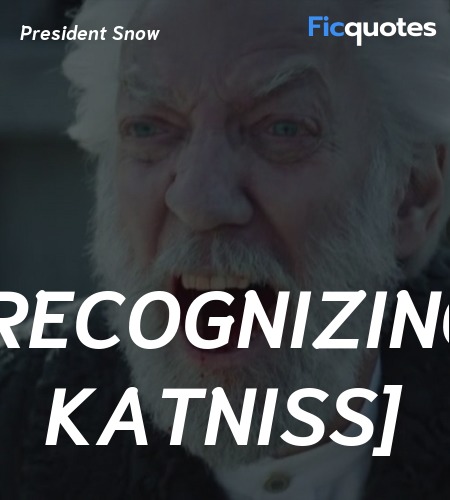 [recognizing Katniss]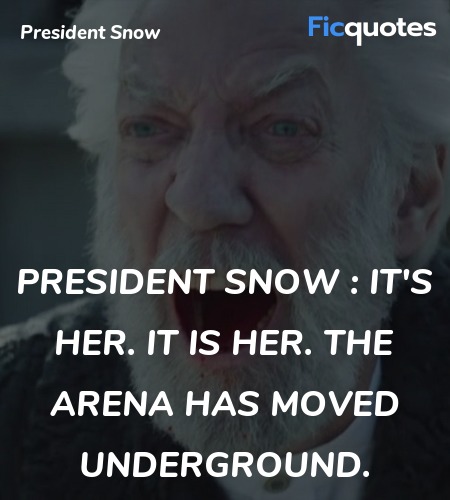 President Snow : It's her. It is her. The arena has moved underground.
President Snow : Antonius, with our best troops crushed in the mountains and the rebels marching on us as we speak, what did we celebrate?
Antonius : The death of the Mockingjay, sir. If Peeta didn't kill her, her own arrogance did.
President Snow : Of course. That's the same facile thinking that led you to divert our best Peacekeepers into District 2. You have a habit of burying people before they're dead. If the Mockingjay were gone, the rebels would already be using her as a martyr. No, Minister Antonius, I'm afraid that is not what we were toasting at all.
President Snow : The rebels will reach the outskirts of the Capitol in a matter of days. We'll evacuate the outer blocks to let them in. I want all anti-aircraft defenses ready, so we're secure from the skies. Lure them into the city, and then our Gamemakers will make them pay for every inch with blood. I want every camera watching. We'll turn their advance into a celebration of suffering. Let each moment be captured for all posterity.
President Snow : So, what did we toast tonight, Minister Antonius? We toasted a glorious era coming to its bitter end.
Egeria : Sir, should I call for your doctor?
President Snow : What'd you say?
Egeria : Shall I call for your doctor?
President Snow : I hope you've wakened me for something more urgent than an old man's health.
Egeria : They survived. I don't know how. We picked them up on a surveillance cam.
We hope you enjoyed reading our collection of President Snow quotes. You can also browse other The Hunger Games: Mockingjay - Part 2 (2015) quotes . If you think we missed any quote from President Snow or The Hunger Games: Mockingjay - Part 2 (2015), please send it to us.