Paul Kirby Quotes
Latest Paul Kirby quotes from Jurassic Park III (2001)
Paul Kirby

Quotes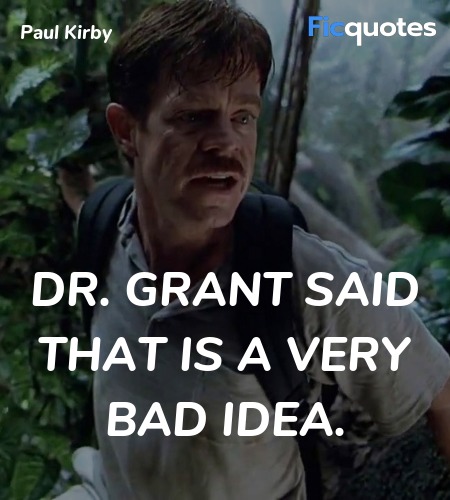 Dr. Grant said that is a very bad idea.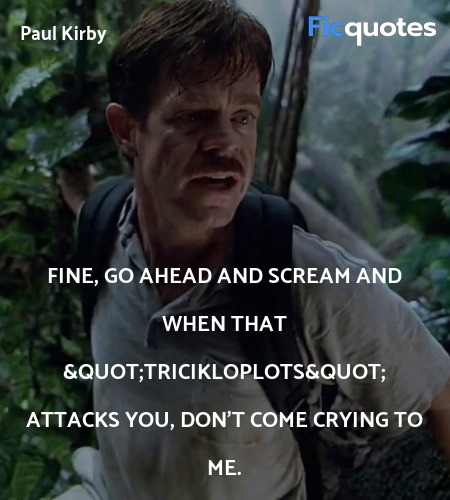 Fine, go ahead and scream and when that "Tricikloplots" attacks you, don't come crying to me.
Udesky : We'll search for your son... in the direction that they're going.
Paul : Excellent, excellent...
Paul : Ahem... I need change here, it only takes quarters, I think I've got... I've got about ten...
We hope you enjoyed reading our collection of Paul Kirby quotes. You can also browse other Jurassic Park III (2001) quotes . If you think we missed any quote from Paul Kirby or Jurassic Park III (2001), please send it to us.