James Conrad Quotes
Latest James Conrad quotes from Kong: Skull Island
James Conrad

Quotes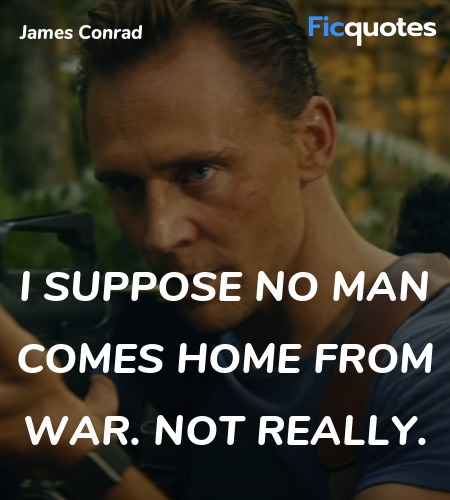 I suppose no man comes home from war. Not really.
An uncharted island? Let me list all they ways you gonna die. Rain, heat, mud, disease carrying flies and mosquitoes. Sure you could load up on the Atabrine for the malaria... but what about the other bacteria? And we haven't even started on the things that want to eat you alive.
We hope you enjoyed reading our collection of James Conrad quotes. You can also browse other Kong: Skull Island quotes . If you think we missed any quote from James Conrad or Kong: Skull Island, please send it to us.