Erfinder C.A. Rotwang Quotes
Latest Erfinder C.A. Rotwang quotes from Metropolis
Erfinder C.A. Rotwang

Erfinder C.A. Rotwang is played by Rudolf Klein-Rogge in Metropolis.
Quotes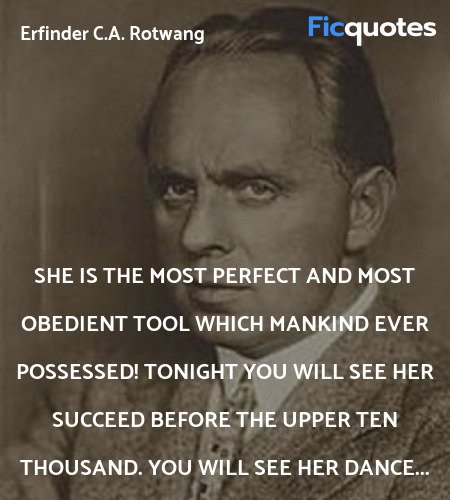 She is the most perfect and most obedient tool which mankind ever possessed! Tonight you will see her succeed before the upper ten thousand. You will see her dance...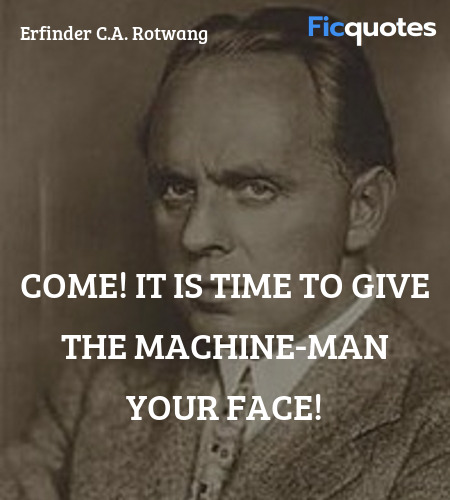 Come! It is time to give the Machine-Man your face!
We hope you enjoyed reading our collection of Erfinder C.A. Rotwang quotes. You can also browse other Metropolis quotes . If you think we missed any quote from Erfinder C.A. Rotwang or Metropolis, please send it to us.