Elle Driver Quotes
Latest Elle Driver quotes from Kill Bill: Vol. 1 (2003)
Elle Driver

Quotes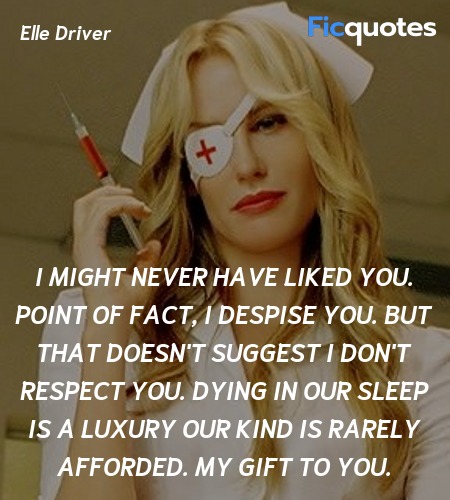 I might never have liked you. Point of fact, I despise you. But that doesn't suggest I don't respect you. Dying in our sleep is a luxury our kind is rarely afforded. My gift to you.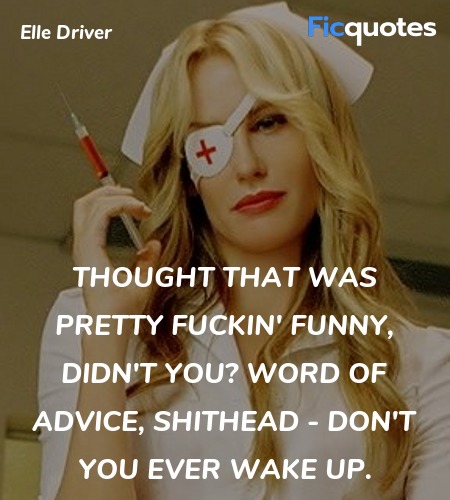 Thought that was pretty fuckin' funny, didn't you? Word of advice, shithead - don't you ever wake up.
We hope you enjoyed reading our collection of Elle Driver quotes. You can also browse other Kill Bill: Vol. 1 (2003) quotes . If you think we missed any quote from Elle Driver or Kill Bill: Vol. 1 (2003), please send it to us.