Chief Guard Quotes
Latest Chief Guard quotes from A Clockwork Orange
Chief Guard

Quotes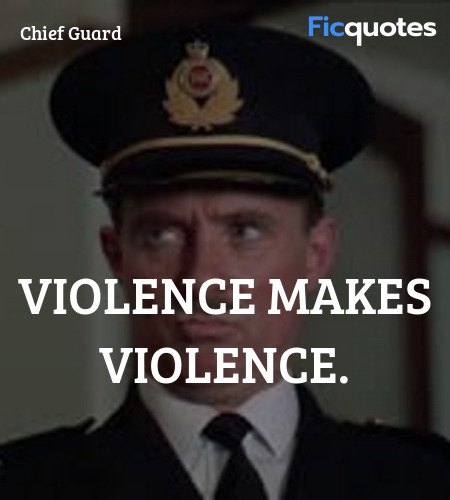 Violence makes violence.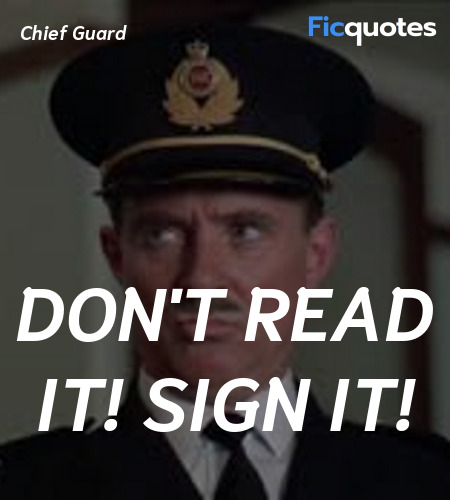 Don't read it! Sign it!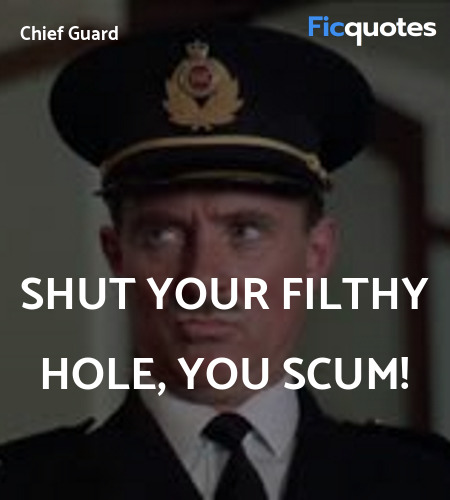 Shut your filthy hole, you scum!
Are you now, or have you ever been a homosexual?
Pick that up and put it down properly!
We hope you enjoyed reading our collection of Chief Guard quotes. You can also browse other A Clockwork Orange quotes . If you think we missed any quote from Chief Guard or A Clockwork Orange, please send it to us.