Buzz Lightyear Quotes
Latest Buzz Lightyear quotes from Toy Story (1995)
Buzz Lightyear

Quotes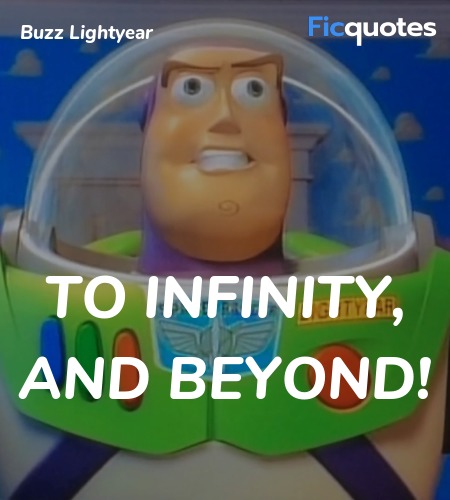 To infinity, and beyond!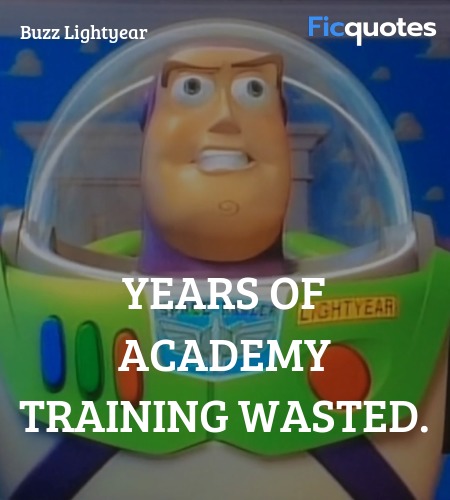 Years of Academy training wasted.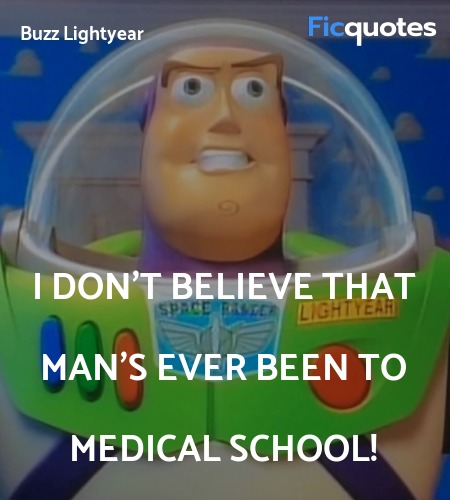 I don't believe that man's ever been to medical school!
Buzz : What a spaceport!
Buzz : Good work, Woody.
We hope you enjoyed reading our collection of Buzz Lightyear quotes. You can also browse other Toy Story (1995) quotes . If you think we missed any quote from Buzz Lightyear or Toy Story (1995), please send it to us.