Alec Trevelyan Quotes
Latest Alec Trevelyan quotes from GoldenEye 1995
Alec Trevelyan

Quotes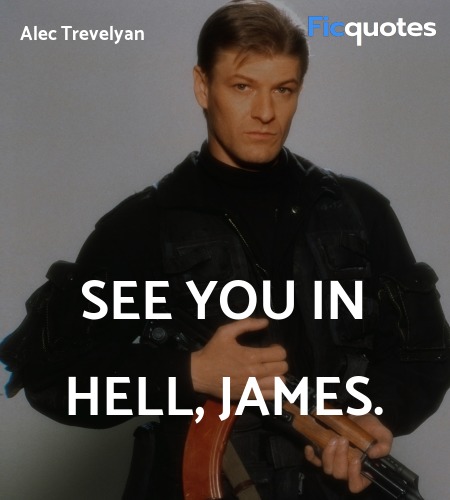 See you in hell, James.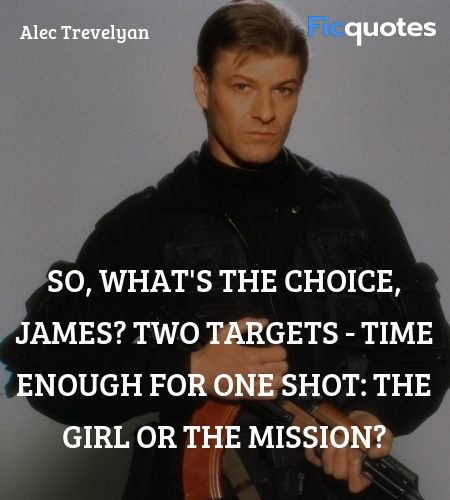 So, what's the choice, James? Two targets - time enough for one shot: the girl or the mission?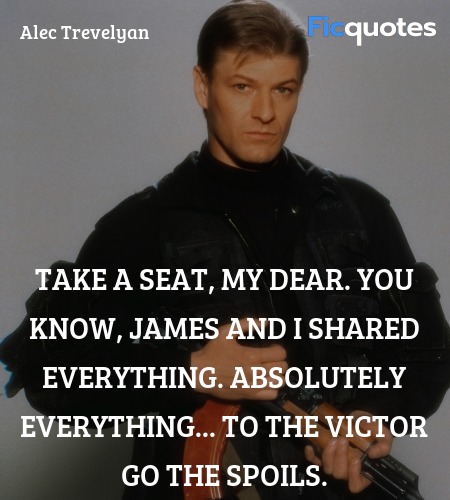 Take a seat, my dear. You know, James and I shared everything. Absolutely everything... to the victor go the spoils.
You know, James... I was always better.
Kill him. The man just won't take a hint.
Oh, please, James, put it away. It's insulting to think I haven't anticipated your every move.
We hope you enjoyed reading our collection of Alec Trevelyan quotes. You can also browse other GoldenEye 1995 quotes . If you think we missed any quote from Alec Trevelyan or GoldenEye 1995, please send it to us.