Spock Prime Quotes
Latest Spock Prime quotes from Star Trek
Spock Prime

Spock Prime is played by Leonard Nimoy in Star Trek.
Quotes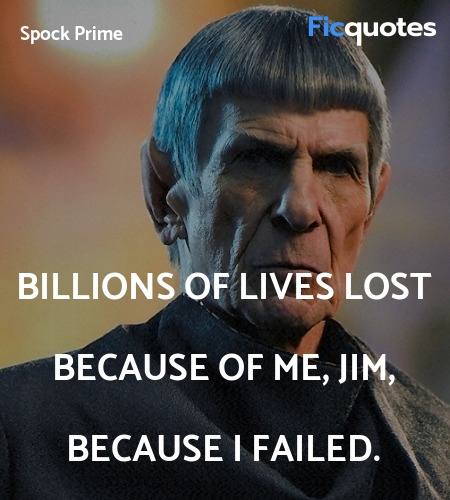 Billions of lives lost because of me, Jim, because I failed.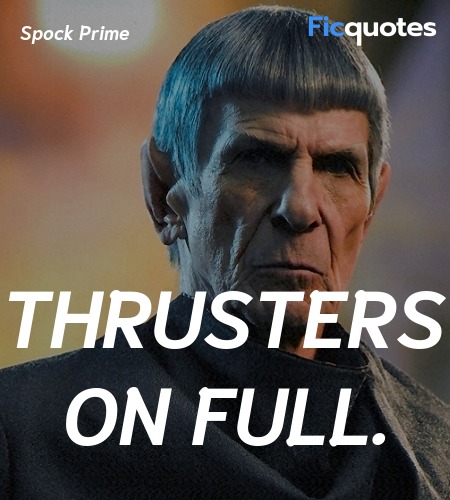 Thrusters on full.
Space: the final frontier. These are the voyages of the starship Enterprise. Her ongoing mission: to explore strange new worlds, to seek out new life-forms and new civilizations; to boldly go where no one has gone before.
We hope you enjoyed reading our collection of Spock Prime quotes. You can also browse other Star Trek quotes . If you think we missed any quote from Spock Prime or Star Trek, please send it to us.