Sgt. Al Powell Quotes
Latest Sgt. Al Powell quotes from Die Hard (1988)
Sgt. Al Powell

Quotes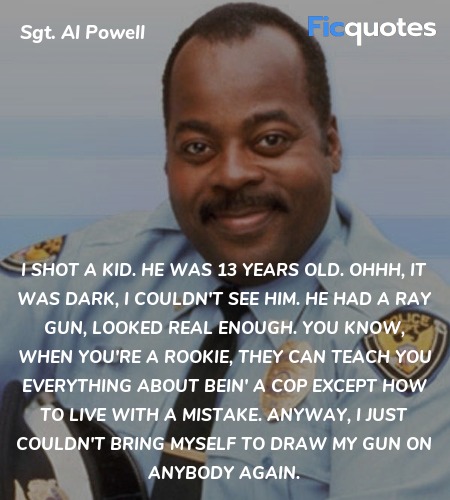 I shot a kid. He was 13 years old. Ohhh, it was dark, I couldn't see him. He had a ray gun, looked real enough. You know, when you're a rookie, they can teach you everything about bein' a cop except how to live with a mistake. Anyway, I just couldn't bring myself to draw my gun on anybody again.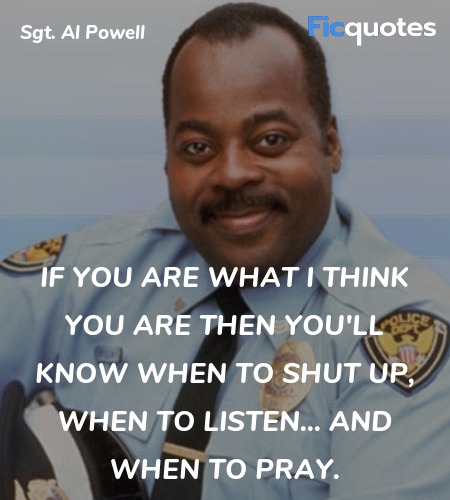 If you are what I think you are then you'll know when to shut up, when to listen... and when to pray.
We hope you enjoyed reading our collection of Sgt. Al Powell quotes. You can also browse other Die Hard (1988) quotes . If you think we missed any quote from Sgt. Al Powell or Die Hard (1988), please send it to us.