Roger Taylor Quotes
Latest Roger Taylor quotes from Bohemian Rhapsody
Roger Taylor

Quotes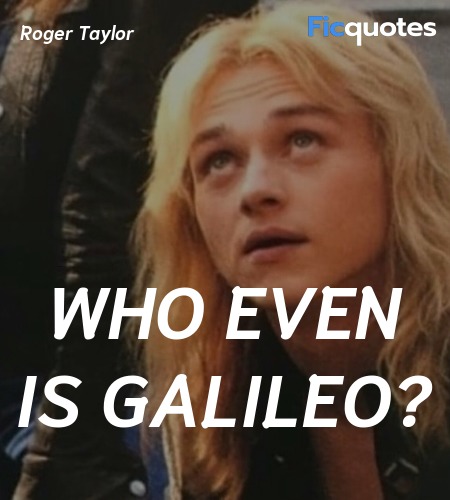 Who even is Galileo?
Roger Taylor : What are you doing later?
Kashmira Bulsara : Homework.
My balls are in my chest.
Roger Taylor : Your phones off the hook.
Roger Taylor : This is Crystal.
Cheryl : CHERYL!
Roger Taylor : Oh, that's right. My mistake.
We hope you enjoyed reading our collection of Roger Taylor quotes. You can also browse other Bohemian Rhapsody quotes . If you think we missed any quote from Roger Taylor or Bohemian Rhapsody, please send it to us.