Notaire Jean Lebel Quotes
Latest Notaire Jean Lebel quotes from Incendies
Notaire Jean Lebel

Notaire Jean Lebel is played by Rémy Girard in Incendies.
Quotes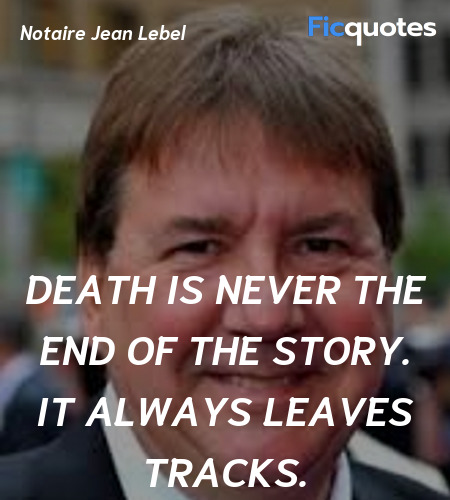 Death is never the end of the story. It always leaves tracks.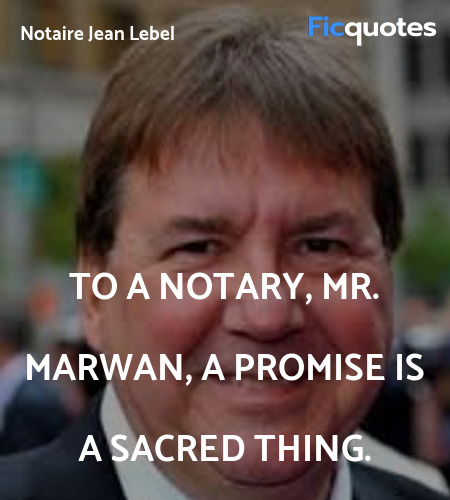 To a notary, Mr. Marwan, a promise is a sacred thing.
Will of Mrs. Nawal Marwan... To Notary Jean Lebel: Bury me with no casket, no prayers, naked, face down, away from the world. Stone and epitaph. I want no gravestone, nor my name engraved anywhere. No epitaph for those who don't keep their promises. To Jeanne and Simon: Childhood is a knife stuck in your throat. It can't be easily removed. Jeanne, Mr Lebel will give you an envelope. The envelope is for your father. Find him, and give it to him. Simon, the notary will give you an envelope... The envelope is for your brother. Find him, and give him the envelope. When the envelopes have been delivered you will be given a letter. The silence will be broken, a promise kept, and you can place a stone on my grave and on it engrave my name in the sun.
We hope you enjoyed reading our collection of Notaire Jean Lebel quotes. You can also browse other Incendies quotes . If you think we missed any quote from Notaire Jean Lebel or Incendies, please send it to us.