Murph (10 Yrs.) Quotes
Latest Murph (10 Yrs.) quotes from Interstellar (2014)
Murph (10 Yrs.)

Quotes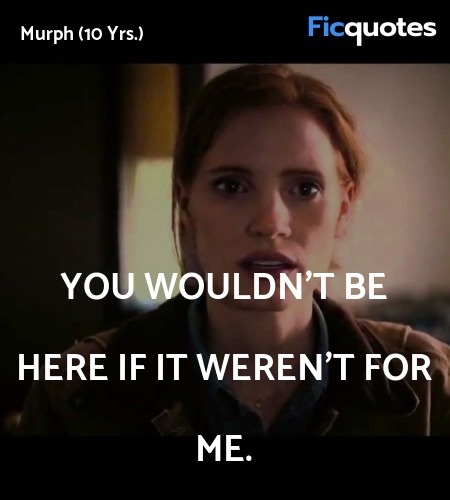 You wouldn't be here if it weren't for me.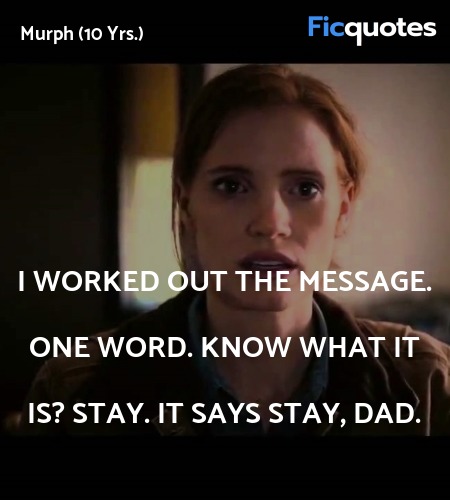 I worked out the message. One word. Know what it is? Stay. It says stay, Dad.
We hope you enjoyed reading our collection of Murph (10 Yrs.) quotes. You can also browse other Interstellar (2014) quotes . If you think we missed any quote from Murph (10 Yrs.) or Interstellar (2014), please send it to us.