Matt 'Axe' Axelson Quotes
Latest Matt 'Axe' Axelson quotes from Lone Survivor
Matt 'Axe' Axelson

Quotes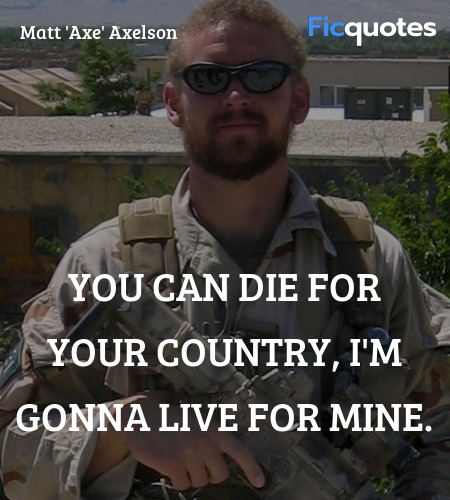 You can die for your country, I'm gonna live for mine.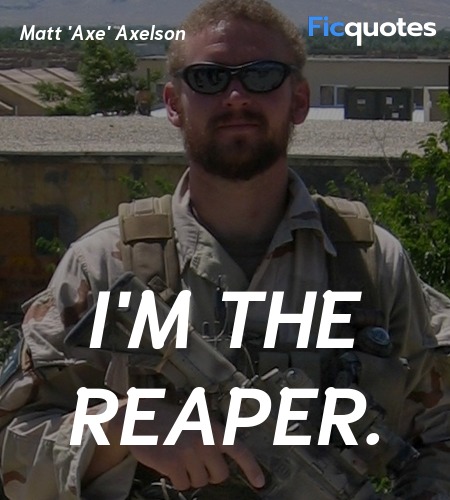 I'm the reaper.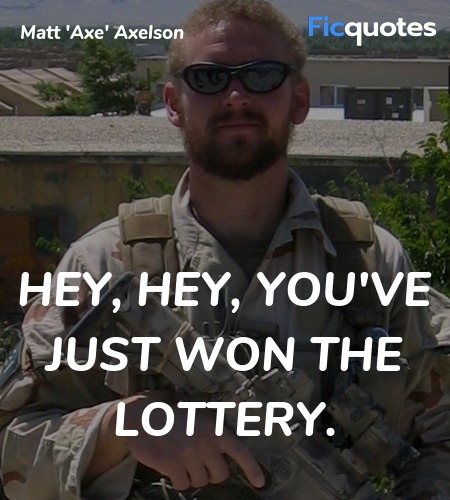 Hey, hey, you've just won the lottery.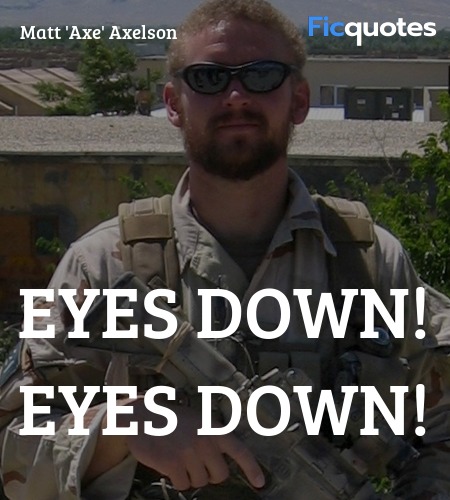 Eyes down! Eyes down!
We hope you enjoyed reading our collection of Matt 'Axe' Axelson quotes. You can also browse other Lone Survivor quotes . If you think we missed any quote from Matt 'Axe' Axelson or Lone Survivor, please send it to us.