Marcus Luttrell Quotes
Latest Marcus Luttrell quotes from Lone Survivor
Marcus Luttrell

Quotes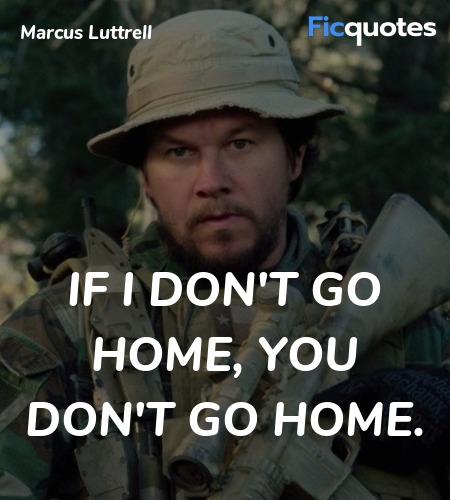 If I don't go home, you don't go home.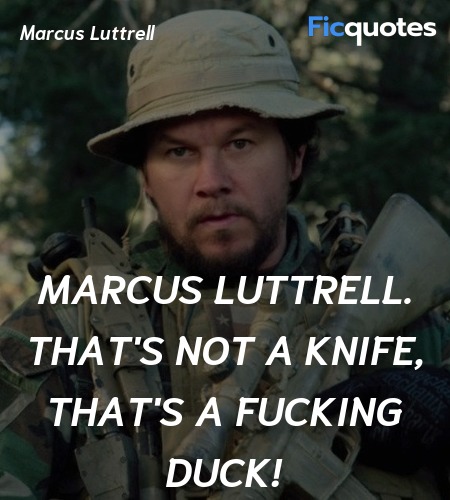 Marcus Luttrell. That's not a knife, that's a fucking duck!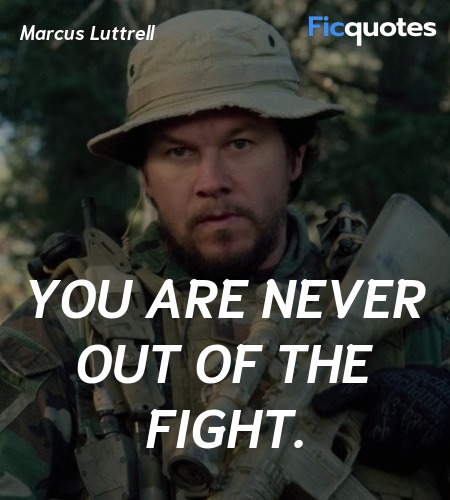 You are never out of the fight.
Marcus Luttrell : See? God's looking out for us.
Michael Murphy : If this is what happens when God is looking out for us, I'd hate to see Him pissed.
There's a storm inside of us. I've heard many team guys speak of this. A burning. A river. A drive. An unrelenting desire to push yourself harder and further than anyone could think possible. Pushing ourselves into those cold, dark corners, where the bad things live. Where the bad things fight. We wanted that fight at the highest volume. A loud fight. The loudest, coldest, darkest, most unpleasant of the unpleasant fights.
Why are you doing this to me?
We hope you enjoyed reading our collection of Marcus Luttrell quotes. You can also browse other Lone Survivor quotes . If you think we missed any quote from Marcus Luttrell or Lone Survivor, please send it to us.